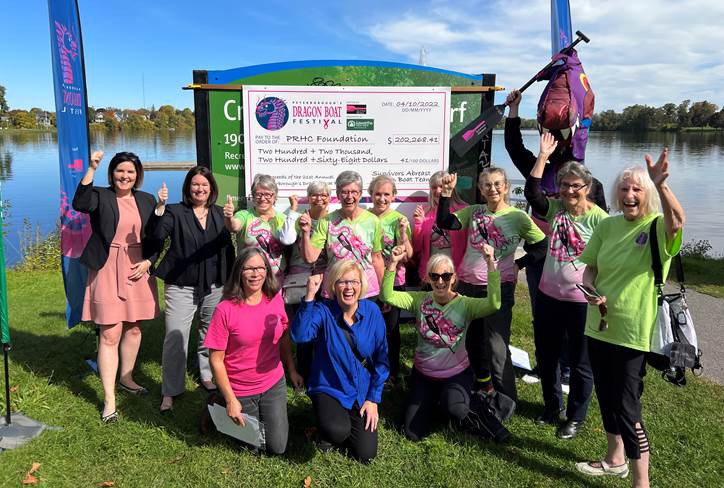 Proceeds support the future of cancer care at PRHC
The Dragon returned with a ROAR in June with it's first in-person event since 2019. Organizers set an aggressive goal of $180,000.00 and asked the community to #GETBACKINTHEBOAT as they pledged to make a difference, one race at a time.
Well, together they paddled right past their goal, raising an incredible $202,268.41!
Proceeds from the event will fund lifesaving equipment and technology used in the diagnosis and treatment of caner at PRHC. Together, we're helping ensure the future of cancer care at our hospital, and in our region.
Thank you to the thousands of paddlers, donors, volunteers and sponsors who made this incredible donation possible.
A special shout out to Kawartha Credit Union who marked their 21st consecutive year as presenting sponsor – a remarkable demonstration of their commitment to both our community and the cause. Thank you!
The Dragon returns to Del Crary Park on Saturday, June 10, 2023 so mark your calendars and we'll see you back out on the water!