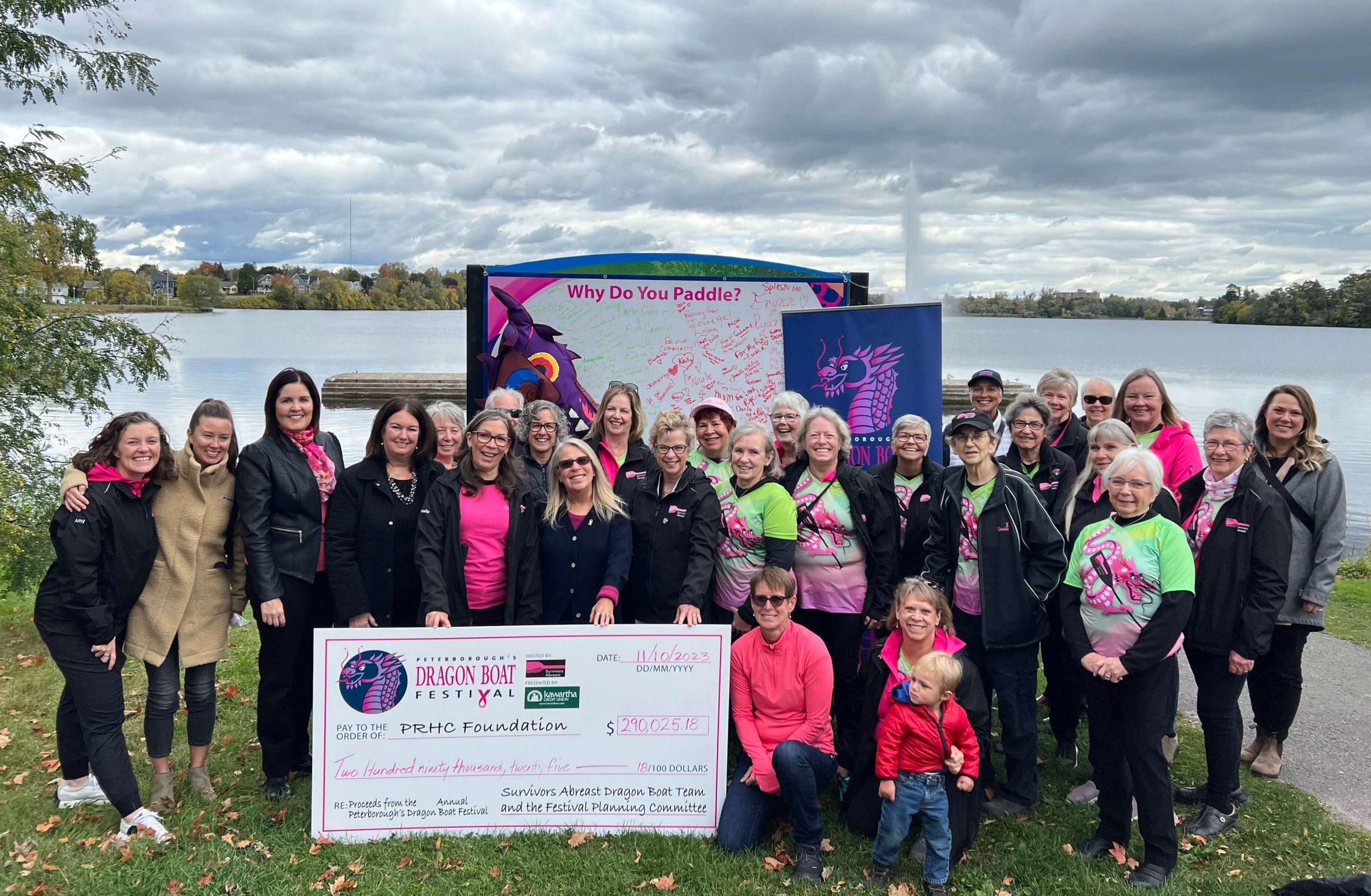 October 11th we joined the Peterborough's Dragon Boat Festival Planning Committee, the Survivors Abreast Dragon Boat Team, Platinum Sponsor Kawartha Credit Union, volunteers, and supporters at the Crescent St. t-wharf for a celebration of the Festival's record-breaking year. They presented the PRHC Foundation with a cheque for $290,025.18 – the largest single donation in the Festival's history! 
PRHC Foundation President & CEO, Lesley Heighway, was there to express her gratitude for the Festival's ongoing commitment to cancer care at Peterborough Regional Health Centre, on behalf of the Foundation, hospital, patients from across the region, and their loved ones. The Festival's record-breaking 2023 success is a testament to our wonderful community's generosity and will to come together for such an important cause. The efforts of so many organizers, paddlers, donors, sponsors, volunteers, and vendors have contributed to this amazing achievement.
You are transforming cancer care by helping PRHC invest in state-of-the-art technology to serve more patients, support earlier diagnosis, and provide safer, more effective treatments, close to home. Thank you!