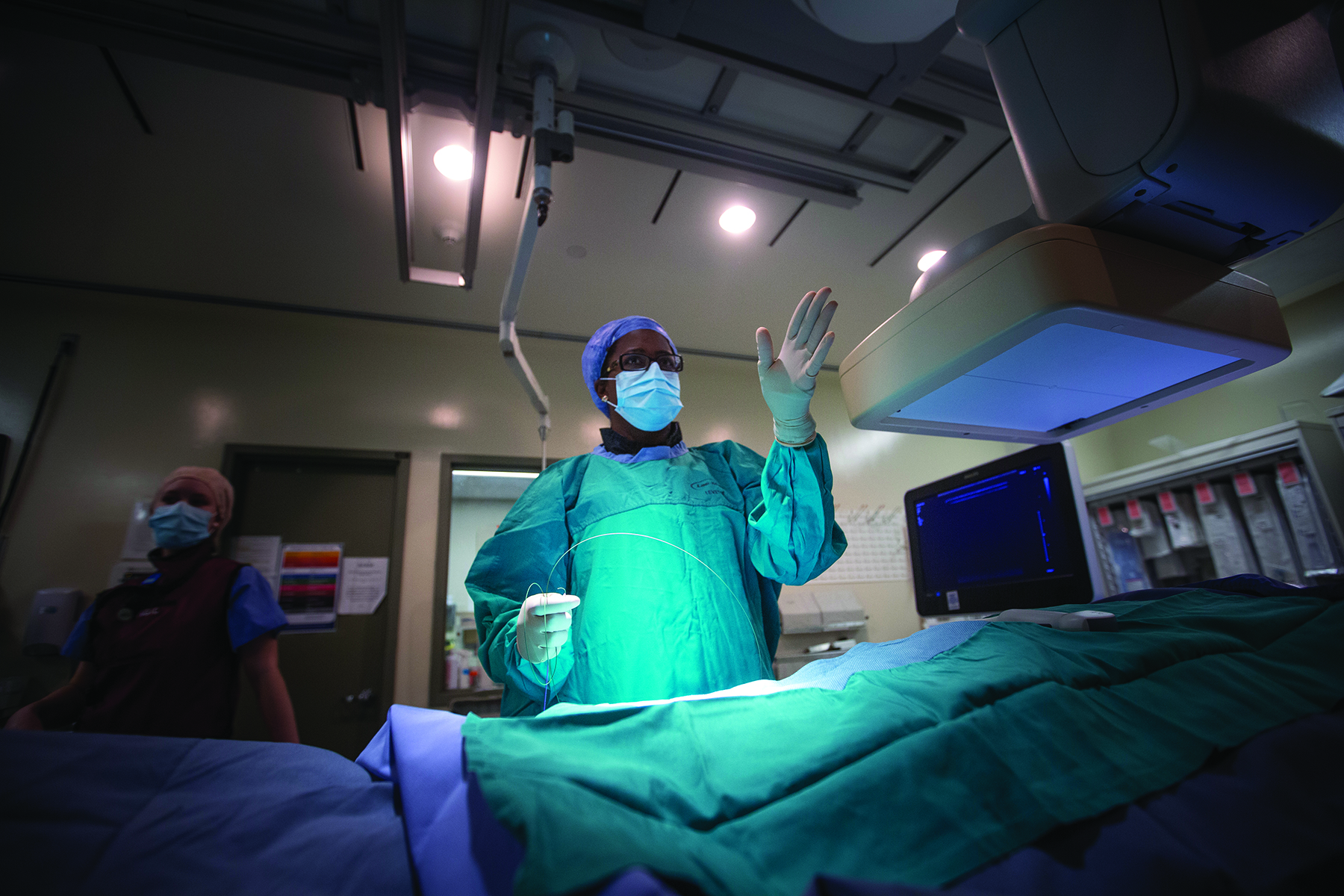 Our donors often tell us that Peterborough Regional Health Centre sometimes feels like two hospitals in one. On one hand, they say the personalized, compassionate care provided today by PRHC's healthcare professionals reminds them of the hospitals where their children were born.
On the other hand, the outstanding calibre of care, sheer scope of service, continuous introduction of new and innovative treatment options, and arrival of world-class experts, tells a different story.
We're not just Peterborough's hospital anymore. And that's good news for everyone.
Becoming a Hub Hospital
The PRHC of 2022 is a significant player in provincial healthcare delivery. A fully regional health centre with an annual operating budget of $320 million, PRHC now supports regional referrals from five smaller partner hospitals within our catchment area, including Ross Memorial Hospital, Campbellford Memorial Hospital, Northumberland Hills Hospital, Minden Hospital, and Haliburton Highlands Hospital.
In fact, PRHC was recently designated by Ontario Health East, our regional health authority, as a fully integrated "hub" for care, similar to Kingston General Hospital, Lakeridge Health, and Scarborough Health Network. That means our hospital is now a peer of GTA facilities like North York General, Humber River Hospital, and Southlake Regional Health Centre.
These leaps forward did not happen by chance. They were realized thanks to the world-class care being provided by an outstanding healthcare team – care made possible by the state-of-the-art tools they're able to use every day thanks to donor investments.
Accolades and Adversity
We're very proud of the care being delivered at PRHC. This spring, the hospital achieved the highest possible Accreditation Canada results, receiving the designation "Accredited with Exemplary Standing" for the second time in a row.
Recently, PRHC was also awarded Stroke Distinction in Acute and Inpatient Rehabilitation Stroke Services by Accreditation Canada for the second time, indicating national leadership in the provision of high-quality stroke care.
These accolades would be amazing accomplishments in a normal year. They're nothing short of exceptional during an ongoing crisis.
PRHC's leadership and staff continue to respond to the tremendous challenges presented by the COVID-19 pandemic. They're also working hard to address the difficulties presented by the current healthcare human resources crisis, rising wait times, and external issues like the ongoing shortage of family doctors.
Donors are helping shoulder these burdens, giving PRHC's healthcare professionals hope that with donor support, we can meet any challenges that come our way.
At the same time, we're keeping our eye on the future. The need for care in our region is only increasing as our population grows and ages. We can't lose sight of the investments that must be made now in order to respond to future needs.
Interventional Radiology: Tiny incisions with extraordinary impact
Interventional radiology is used to diagnose and treat a wide range of emergency and chronic health conditions – without major surgery. Because it involves only a small incision and no general anesthetic, it results in less pain and shorter hospital stays.
To treat a much wider range of patient conditions and to pave the way for new, lifesaving therapies in the near future, we're working with donors to invest $6 million into expanding PRHC's two existing Interventional Radiology suites, building a new step-down unit, and furnishing all with the latest technology.
Cancer Care: Expert treatment, compassionate care
With your support, we're also investing $13 million in excellence in cancer care so we can serve more patients, support earlier diagnosis, and ensure safer and more effective treatments. This includes technology like a second MRI, to allow for an additional 5,000 procedures a year (representing a 53% growth in volume), so our oncologists can help more cancer patients who have no time to wait.
A Bold Vision
PRHC has a bold vision for the future: to be the go-to large acute care hospital for patients between Kingston and the GTA. But to get there, we need you by our side.
We hope you'll consider supporting our hospital this holiday season. Together, we'll shape the future of healthcare in our region.