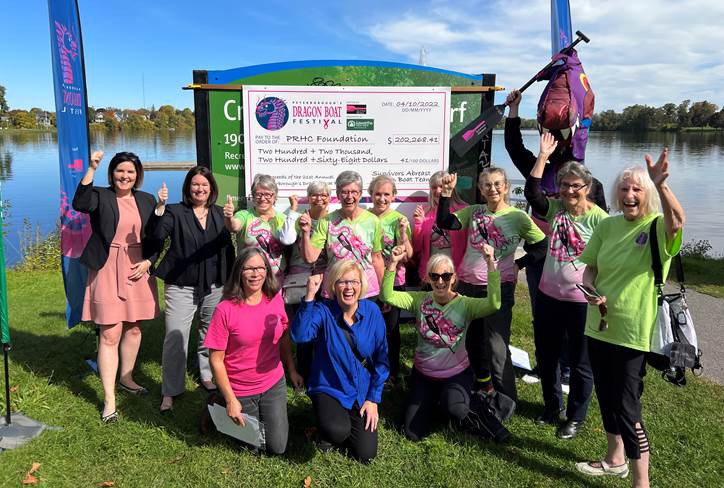 Through your support of incredible community events like Peterborough's Dragon Boat Festival, Couture Candy's recent sweet treat fundraiser and the upcoming "Cancer Takedown 2022", you're investing in world-class cancer care at PRHC, helping your hospital to serve more patients, support earlier diagnosis, and ensure safer and more effective treatments.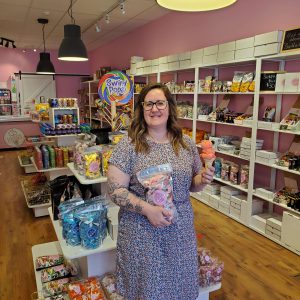 This includes investments like a second MRI, to allow for an additional 5,000 procedures a year (representing a 53% growth in volume), and robotic preparation of chemotherapy medications – the same chemotherapy preparation system found at Princess Margaret Cancer Centre, and the next logical step for our Centre of Excellence for Cancer Care.

Last month, Peterborough's Dragon Boat Festival announced that they beat their goal and raised an amazing $202,268.41! And just recently, the team at Couture Candy PTBO donated a spectacular $16,700 raised through "Supporting Cancer Care is Sweet"!

Next, local celebrities Kate Suhr, Melissa Payne, Linda Kash, Megan Murphy and friends will present "Cancer Takedown 2022". Please join them November 16 at Market Hall for an evening of song, story and solidarity in support of cancer care at PRHC. Tickets are available by phone at 705-775-1503, at the Market Hall box office (140 Charlotte Street – 3rd floor, Monday-Friday 12-5pm), or online.
Because of the inspiring hard work and generosity of event organizers and the participation of wonderful people like you, cancer patients from across our region can receive the expert, specialized care they need, close to home – instead of having to travel. Thank you!