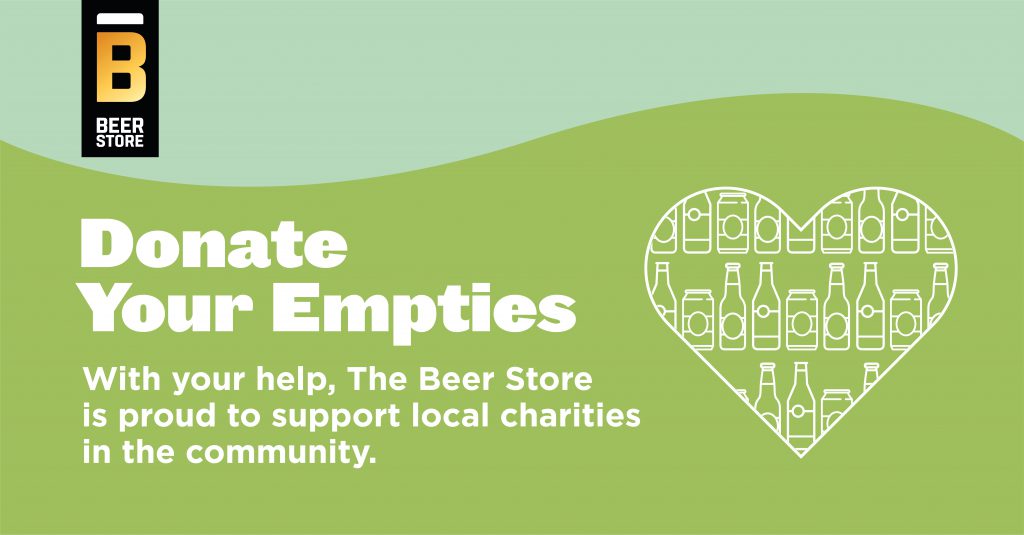 Cheers and thanks to The Beer Store!
Throughout 2021, Beer Store employees, customers, and communities worked hard to raise funds for worthy causes across the province. Last year, The Beer Store supported over 100 local hospitals and foodbanks and raised $258,843.
This year, from July 4th-August 28th, The Beer Store is thrilled to be supporting local organizations again. With your help, The Beer Store is proud to support local charities within the community – including PRHC Foundation. Please visit The Beer Store to support by making a monetary donation or donating your empty returns.
Donations made at Peterborough and area The Beer Store locations below will help fund the equipment and technology the hardworking healthcare workers at Peterborough Regional Health Centre use to provide outstanding patient care.
• Store 4701 – 570 Lansdowne St. W., Peterborough, K9J 6Z8
• Store 4702 – 139 George St. N., Peterborough, K9J 3G6
• Store 4703 – 1154 Chemong Rd., Peterborough, K9H 7J6
• Store 4705 – 882 Ward St., Bridgenorth, K0L 1H0
• Store 4709 – 102 Queen St., Lakefield, K0L 2H0
• Store 4710 – 1900 Lansdowne St. W., Peterborough, K9J 3K7