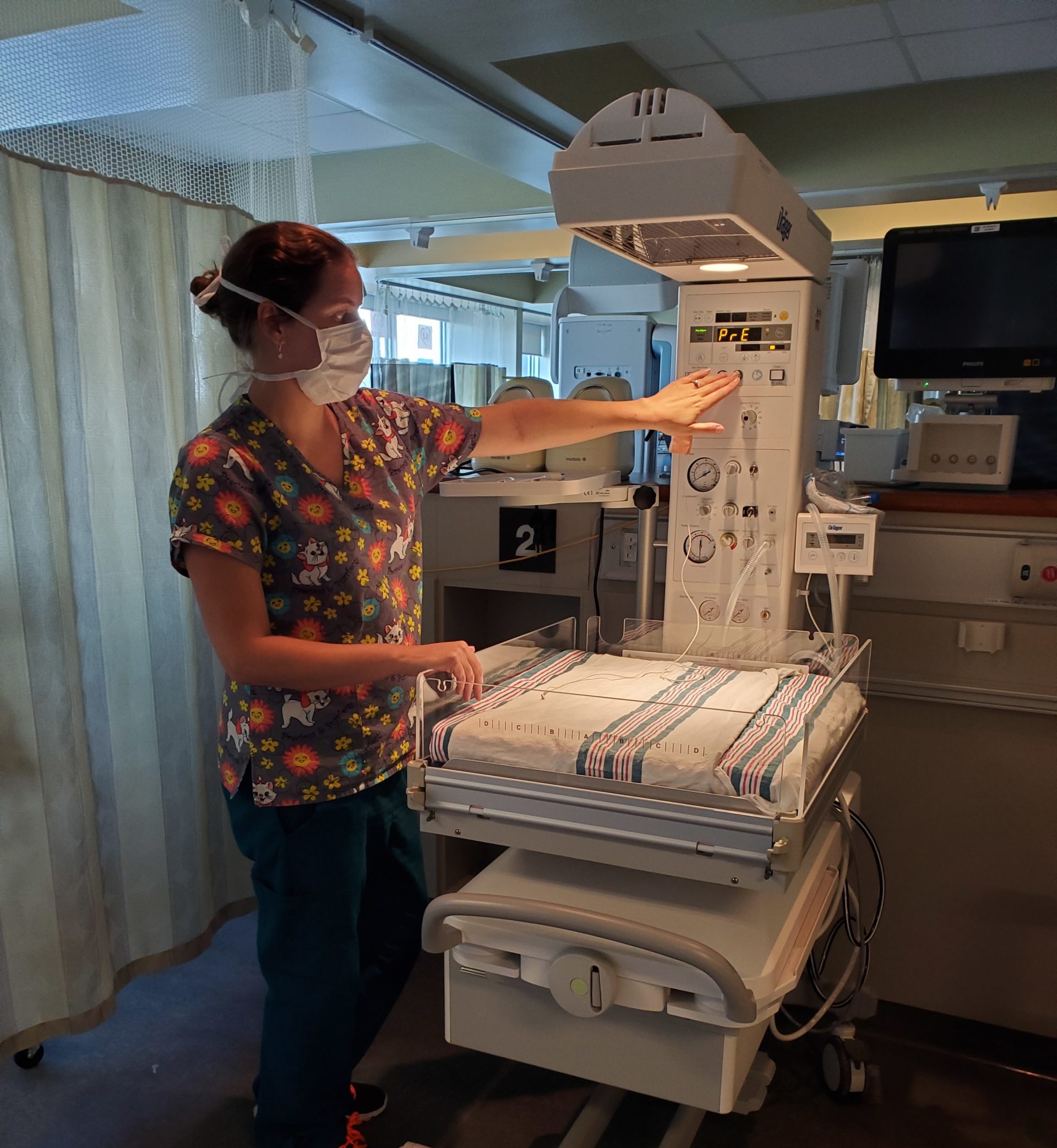 Now more than ever before, we know a health crisis can strike at any time. When it does, we need our hospital to be equipped with state-of-the-art technology to give us the best care possible. So this year, we are particularly grateful for your generous support of Peterborough Regional Health Centre.
Your support is making an incredible difference. Recent investments in areas such as women's and children's programs are helping save and change lives every day.
Thanks to donors, a new radiant heater/warmer is in use in PRHC's Neonatal Intensive Care Unit (NICU), where 365 babies were treated last year. For newborn patients who need additional, critical care, the radiant heater/warmer provides open, 360-degree access for all members of the medical team and offers an accessible working surface for ventilating and resuscitating. It takes constant measurements of temperature that the unit itself can respond to, and the unit is adjustable, so family members can be at the same height as the infant and participate in family-centred care.
In this and other areas, your donations are fueling vital investments that are used by our doctors, nurses and staff every day to deliver the outstanding care we all want for the people we love when a health crisis strikes. They're also bringing innovative new treatment options to our region and helping PRHC attract and retain the best and the brightest healthcare professionals.
On behalf of the Health Centre, the Foundation, and most especially, our patients and their families, thank you for the commitment and generosity you've shown to PRHC!
If you'd like to make an impact, please donate online, or for more information, please call 705-876-5000.