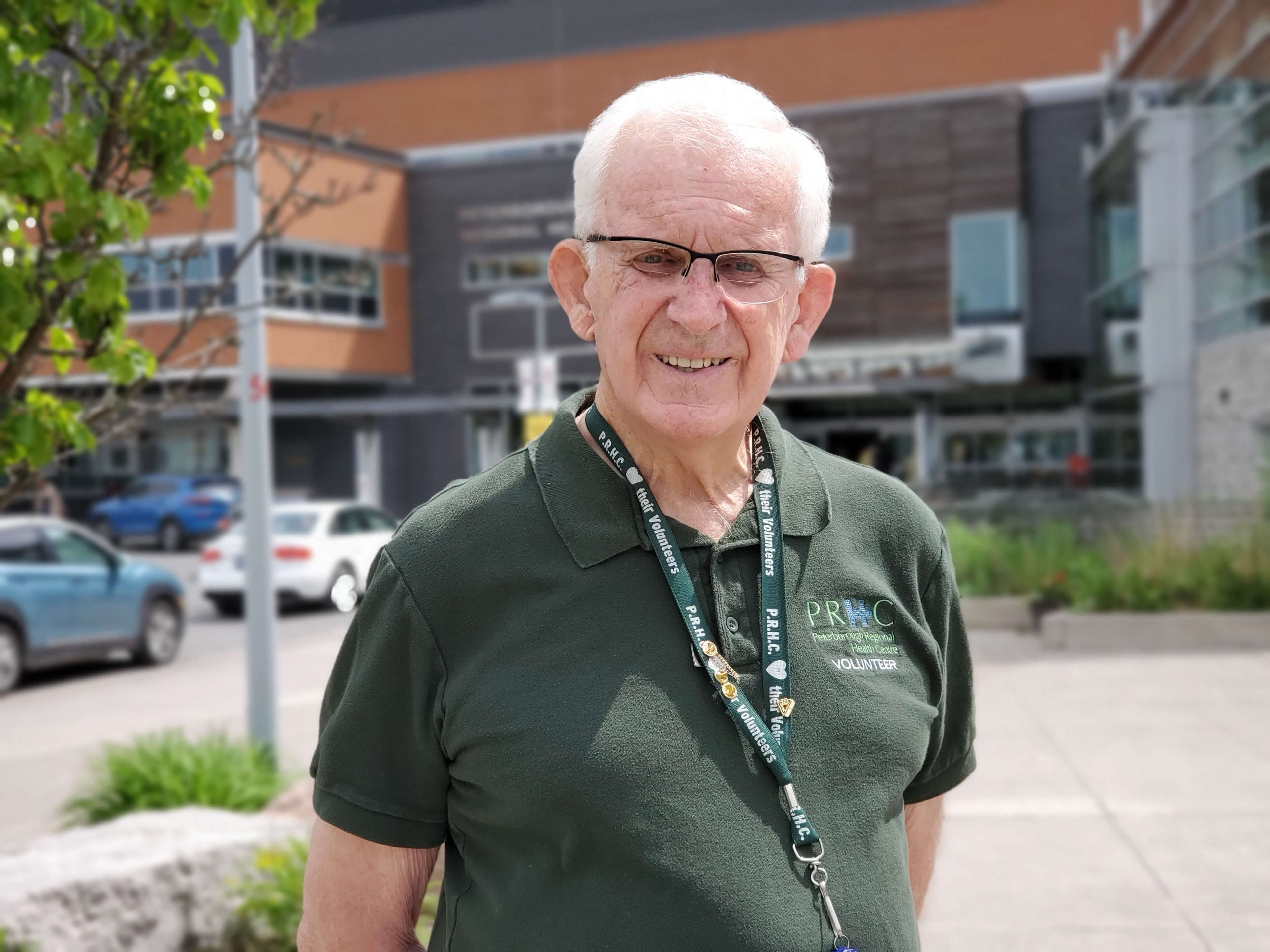 When Doug Lavery first started volunteering at PRHC 12 years ago, he'd already been a donor to the PRHC Foundation for decades. Doug is a way-finder at the hospital and as he helps patients and visitors navigate the building, he sees and hears about the outstanding care provided at PRHC.
"I see people coming through the front doors every day," says Doug. "My role is to make them feel more comfortable and help them get where they need to go. If it's appropriate, I try to lighten the situation with some conversation and I hear from them how much they appreciate the care they or a loved one are receiving."
Doug's family has also experienced that great care, but it was after volunteering that he understood how the quality of patient care is connected to fundraising. Because the government doesn't fund equipment, PRHC counts on donations to fund the tools doctors, nurses and staff need to save and change lives every day.
"After volunteering and realizing the importance of what the Foundation does to support the hospital, I wanted to donate regularly. This is something I believe in," he says. That's why Doug became a monthly donor to the PRHC Foundation.
Consistent, ongoing support from monthly donors like Doug lets the Foundation provide both flexible and reliable funding for PRHC's equipment needs. This means the Foundation can respond quickly to the hospital's most urgent requests as they arise, while also providing sustainable funding for longer term planning.
Together we've invested in every corner of the Health Centre – something Doug witnesses every day as a volunteer. His gifts help PRHC invest in state-of-the-art technology, which then fuels innovation, brings lifesaving new services to our region, and helps the hospital attract the best and brightest healthcare professionals. Plus, monthly giving helps the Foundation save on administrative costs, making those donations – and those impacts – go even further.
"If I can contribute something to enable the hospital to acquire the best equipment, then attract the best personnel to work with that equipment, then the sky's the limit for PRHC," Doug explains. "Whether a donation is big or small, something positive is being done. You know you're donating to a good cause now and for the future."
Becoming a monthly donor is easy to do online, or for more information, please call 705-876-5000.