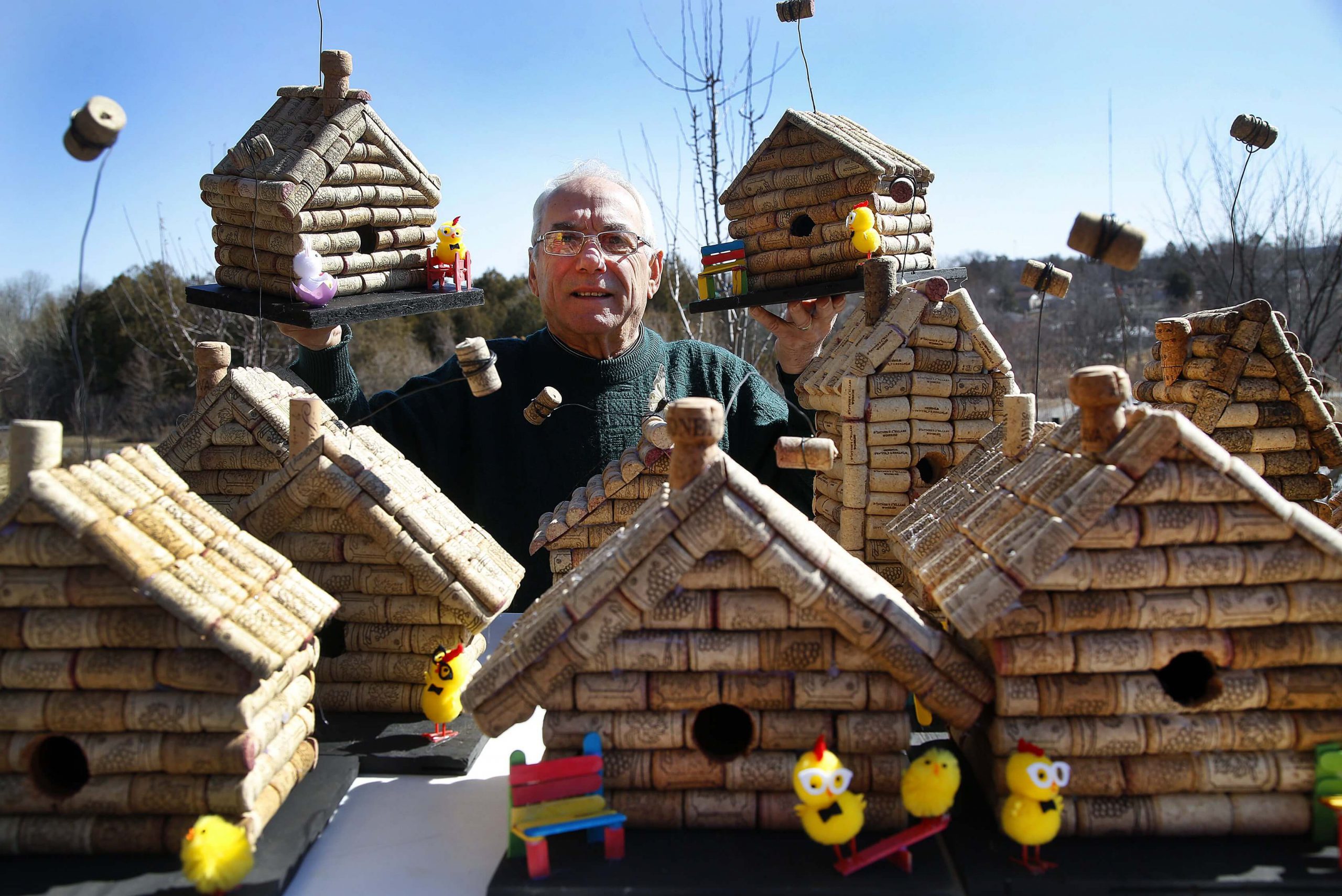 UPDATE (Apr. 15, 2021): Enzo has sold out of his beautiful birdhouses! Thanks to your enthusiastic response to his fundraiser, he's all out of corks. Thank you to everyone who supported this creative initiative, and to Enzo and Susan for their commitment to PRHC Foundation!
—
Enzo Curcio has been inspired to support the PRHC Foundation as a way to say thanks to Peterborough Regional Health Centre's doctors, nurses and staff for the care his wife, Susan, received during a hospital stay. This spring, he's making birdhouses from corks to raise funds in support of the equipment and technology PRHC's healthcare professionals use to provide that world-class care!
Enzo's cork creations are available for purchase (cash only) until April 30. Different sizes are available, with prices starting at $25.
Thank you, Enzo and Susan, for your commitment to your regional hospital! And thanks to Clifford Skarstedt/Peterborough Examiner for this great photo of Enzo with his beautiful birdhouses!