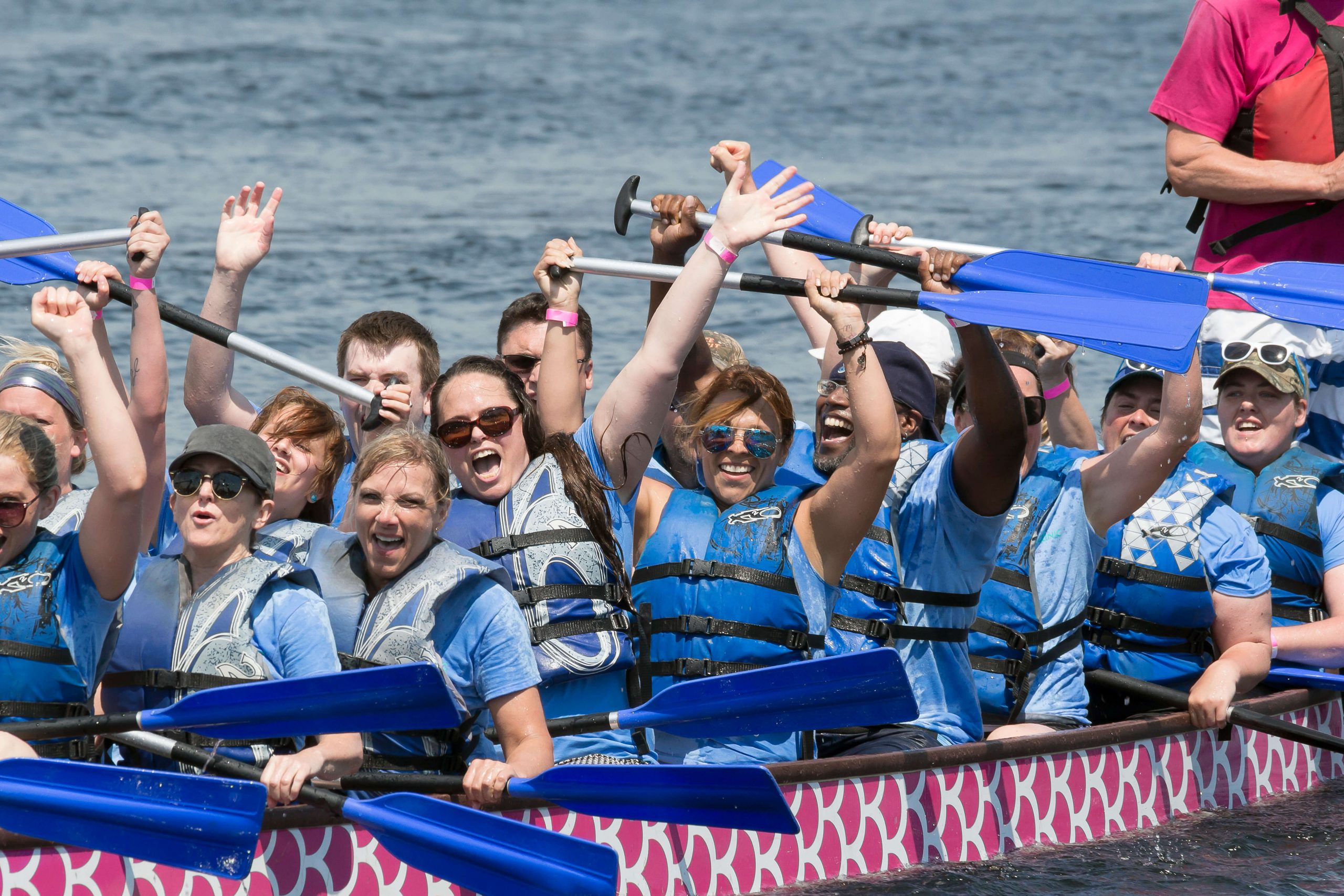 On Saturday June 11, 2022 Peterborough's Dragon Boat Festival will safely welcome our community back to Little Lake at Del Crary Park in Peterborough for a great day on the water in support of PRHC Foundation and cancer care at Peterborough Regional Health Centre! Get your team together and get ready to #GetInTheBoat! More information is available online now.
We're so grateful for this beloved event and vital fundraiser which has raised more than $3.7 million since 2001 to help fund world-class cancer and breast cancer screening, diagnosis and treatment at PRHC. Proceeds from the 2022 Festival will support the Health Centre's continuing mission to bring the best cancer care the world has to offer, right to your regional hospital. 
With your support, PRHC will be able to serve more patients, support earlier cancer diagnosis, and ensure safer, more effective treatment, close to home. You'll be helping the hospital invest in equipment and technology like new state-of-the-art CT scanners, a second cutting-edge MRI machine, and RIVA technology for the robotic preparation of chemotherapy. You'll also be helping PRHC attract and retain the best and brightest healthcare professionals. 
On behalf of everyone at PRHC, especially patients and their families, thank you to the organizing committee, Survivors Abreast and all of the passionate sponsors, volunteers, participants and donors who make the Festival a success every year!