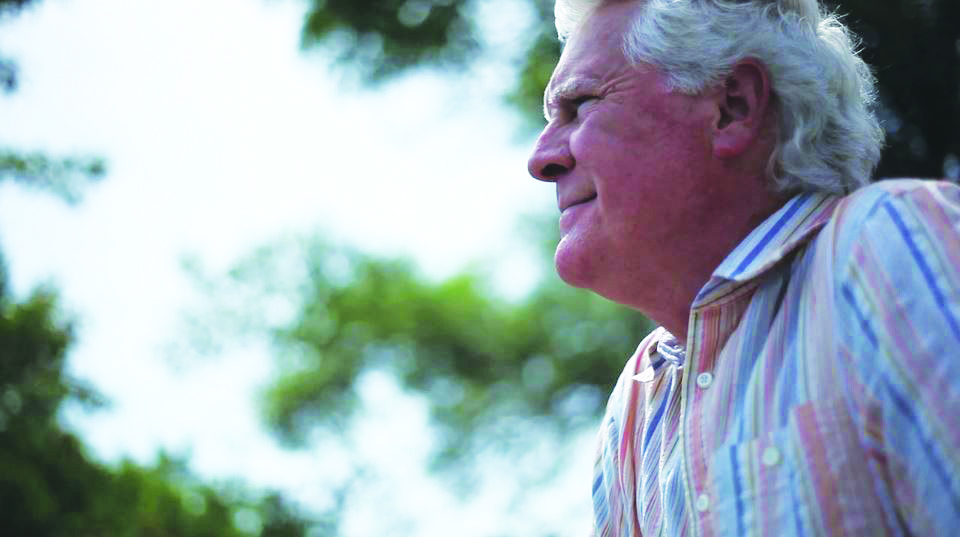 Retired banker Walter Howell says his father gave him some advice about giving back to the community that became words to live by. "Dad always said to try to give something back to the community. Take care of yourself, look after your family, but also try to do something for the community," he says.
Like his parents before him, Walter was born and raised in Peterborough. The Howell name has a long history in Peterborough: his father, Walter Howell Sr., was a well-known lawyer and member of the community.
Over the course of his 37-year career with the bank, Walter Jr. has lived in many places, choosing to come home to Peterborough in the mid-'90s, and retiring here a decade later. Being involved in the community has always been important to Walter, and he has given both time and financial donations to the causes that mean the most to him.
"There are many things that we need to support in a community," says Walter. "The hospital is something that we're all going to use at some point in our life." As he sees it, the Peterborough Regional Health Centre is one of the pillars of our community because it plays such a key role for everyone, which is why supporting the hospital is a natural choice for him.
Walter also wants to help make sure that great care will always be available in the community for future generations. With career experience in banking and estate planning, he knew there was a way he could provide support for the future—through a gift in his Will to the PRHC Foundation.
As a professional, he has long been aware of what's involved in making a gift through one's Will. But he emphasizes that it's easy for anyone to do. "A call to your financial advisor or lawyer is all you need to get things underway," Walter says.
He adds that it's something anyone can consider doing. "We often hear about the very large amounts that are donated to charity, but legacy gifts of all sizes make a real difference to our community," he says.
"It's not how much you give—it's the fact that you do give."
Walter advises that it's important to regularly review your Will to make sure that it's up-to-date, since families change and circumstances change.
This regular update also provides a convenient opportunity to include a charitable bequest.
As a father and grandfather, Walter knows that looking after family always comes first; but he also knows that he can look after his family and give something back to the community at the same time.
For Walter, helping to make sure Peterborough has a hospital that can maintain its high standard of care in the years to come is a way to look after his family, friends and neighbours.
"I want to know that in 20 or 30 years when the hospital gets my legacy gift, excellent care will be available for the citizens that are here at that time. Possibly even my own children and grandchildren."
For more information about making a gift through your Will to the PRHC Foundation, please call Lesley Heighway, President & CEO, at 705-743-2121, ext. 3859 or send her an email.
Always consult a professional financial advisor to discuss the best charitable giving options for you.