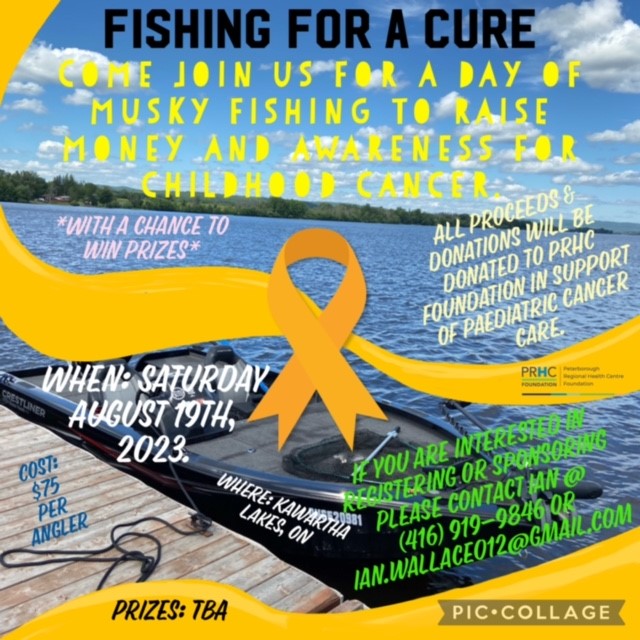 After Ian Wallace's 4-year-old daughter was diagnosed with liver cancer last summer, they started treatment at Sick Kids and were connected with the POGO Satellite Clinic at Peterborough Regional Health Centre. "This allowed us to receive many of our treatments, checkups and blood work much closer to home," says Ian. "It has meant so much to our family to be able to spend more time together and less time and expenses travelling."
Now, Ian wants to help ensure other families can benefit from expert, compassionate cancer care close to home. He's organized Fishing For a Cure, a musky fishing event across the Kawartha Lakes, with all proceeds going to the PRHC Foundation in support of pediatric cancer care at PRHC.
Date: Saturday, August 19th
Location: Fish any of the Kawartha Lakes
Entry fee: Minimum donation of $75/angler (2 anglers/boat)
Prizes to be won!
To register or sponsor the event, please email Ian or call him at 416-919-9846.