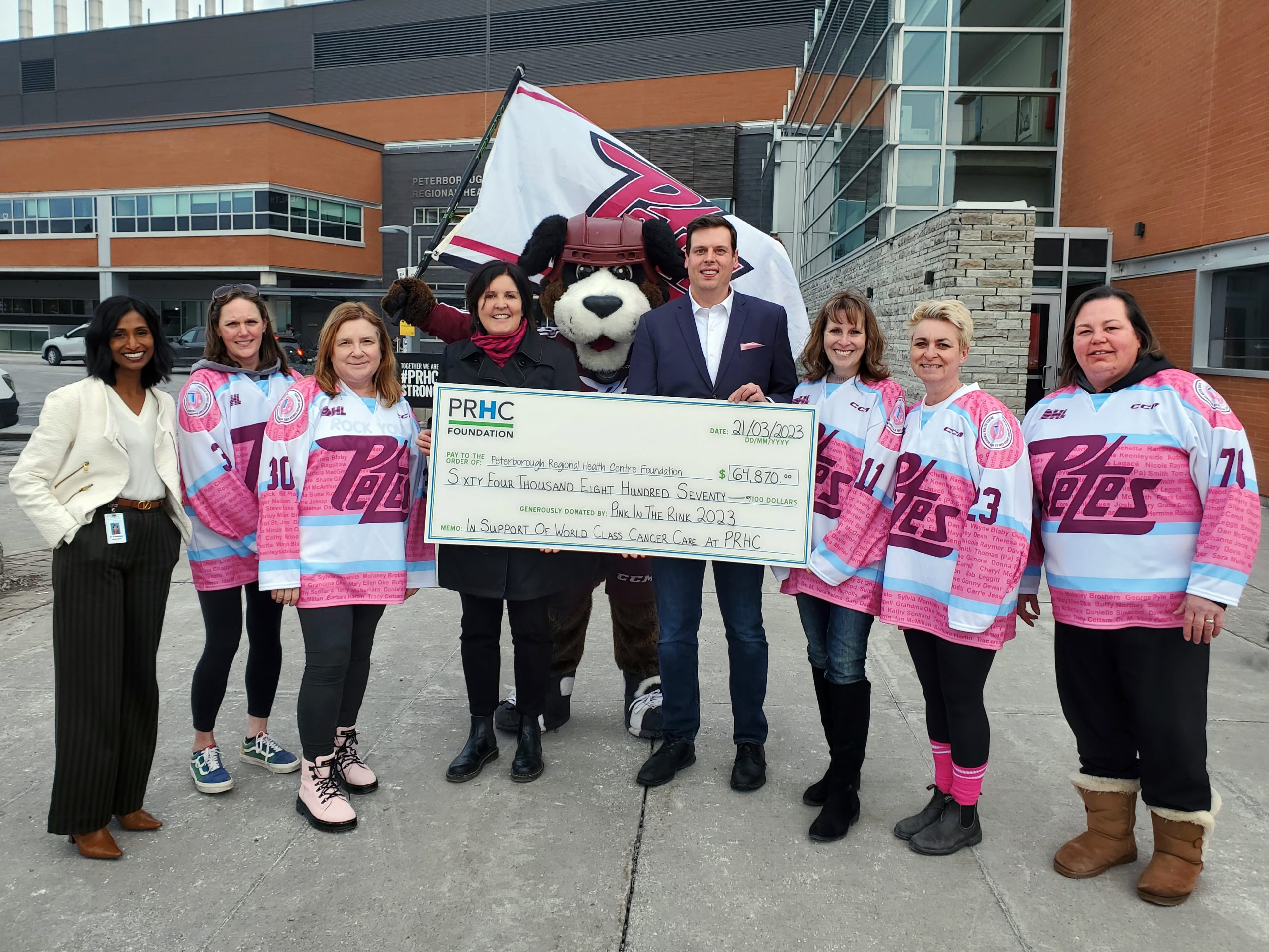 Photo, from left to right: PRHC Medical Oncologist Dr. Neera Jeyabalan, Hockey Moms Dana Thorn and Elke Rye, PRHC Foundation President & CEO, Lesley Heighway, Peterborough Petes mascot, Roger, Peterborough Petes Executive Director, Business Operations, Burton Lee, Hockey Moms Jennie Ireland, Dara Gosselin and Karen Tarkington.
On Tuesday, March 21, Peterborough Petes representatives and the Petes Pink in the Rink Hockey Moms were at PRHC to donate $64,870! – proceeds from the recent Pink in the Rink fundraising efforts, merchandise sales, game and auction – in support of expert, compassionate cancer care at PRHC. These funds will help the cancer care team serve more patients, support earlier diagnosis, and ensure safer, more effective treatments for patients from across our region.
Thank you so much to the Petes, the Hockey Moms, Pink in the Rink PRHC Physician Ambassador, Dr. Jeyabalan, and everyone who helped by organizing, volunteering, donating and attending this fantastic community fundraiser!