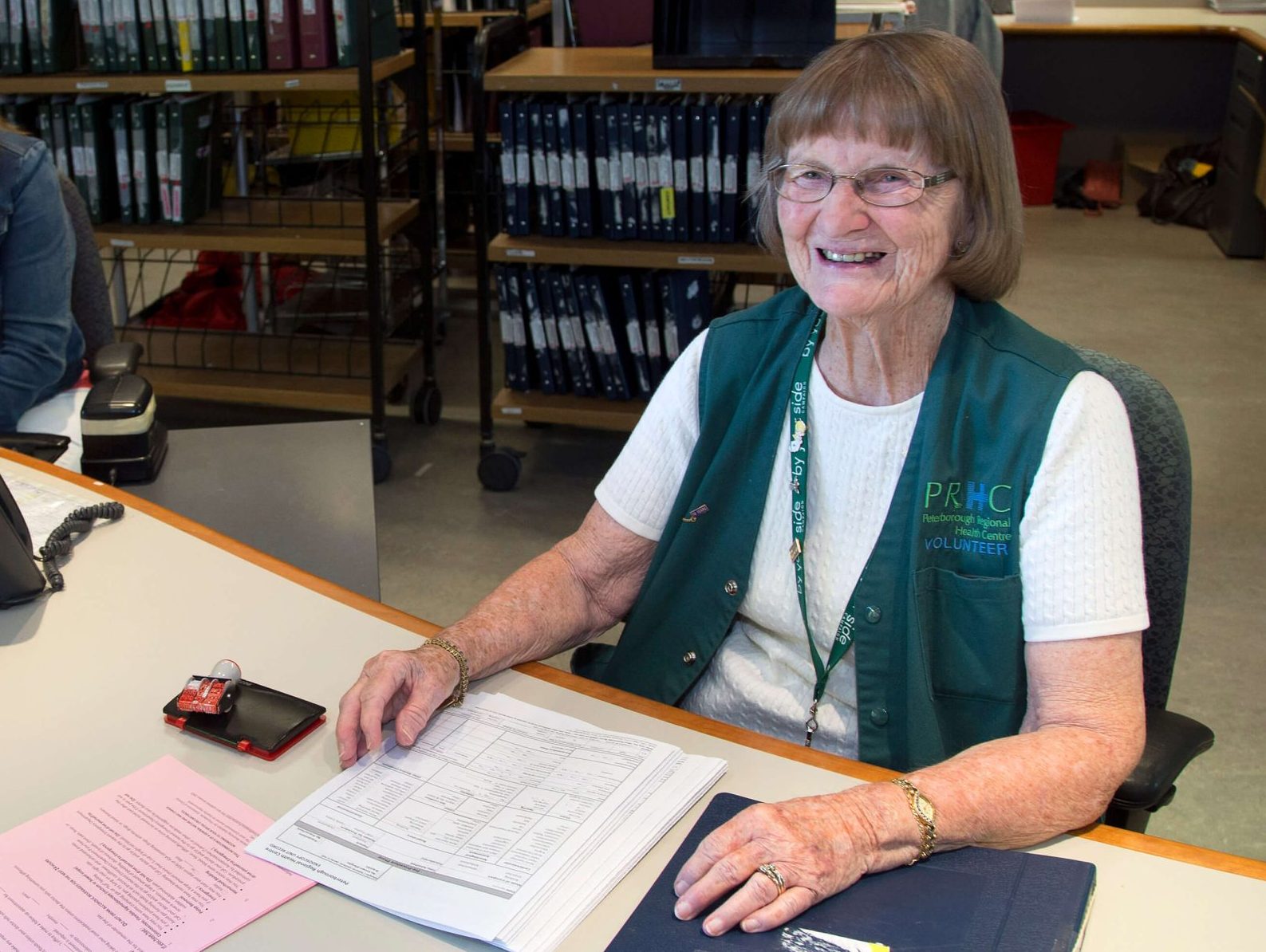 In memory of Audrey Ashdown.
Audrey Ashdown moved to Peterborough with her husband and high school sweetheart, Bill, in 1959. She felt both excited and frightened. "It was a challenging time… But I had my life's partner by my side," she said.
Before long, their new home was surrounded by neighbours. They were delighted to see their children grow up with so many nearby playmates. Peterborough seemed the ideal place to raise a family, but life changed abruptly in 1982, when Bill suffered his first heart attack at only 52 years old.
Bill was rushed to PRHC. Doctors and nurses were able to stabilize him and Audrey was flooded with relief. Twenty years later, she would feel the same relief when Bill suffered another heart attack and his life was saved again at PRHC.
Audrey was grateful to still have Bill by her side after multiple cardiac events. She began volunteering at the hospital – a commitment she continued into her late eighties.
Audrey lost the love of her life when Bill passed away in 2013, but she felt overwhelming gratitude for the three decades they'd shared after his first heart attack. She'd also seen advancements and expansions of hospital services during her time as a volunteer. She felt it was a fitting choice to leave a gift to PRHC Foundation in her will.
Though she made sure to provide for her children in her will, Audrey viewed her legacy gift as one that would ultimately give back to them, too. "I want to ensure that my children, grandchildren, neighbours and friends will receive the same high calibre healthcare that I have benefited from," she explained.
Audrey's children are proud that their mother's generosity has continued to make an impact on the community since her passing in 2021. Her legacy gift has helped sustain services at PRHC, providing high-quality care for people from across the region. Through her bequest, Audrey's kindness lives on.
For more information on legacy and planned giving, or to share your legacy donor story, please contact Lesley Heighway, President & CEO, at 705-743-2121, ext. 3859 or send her an email.