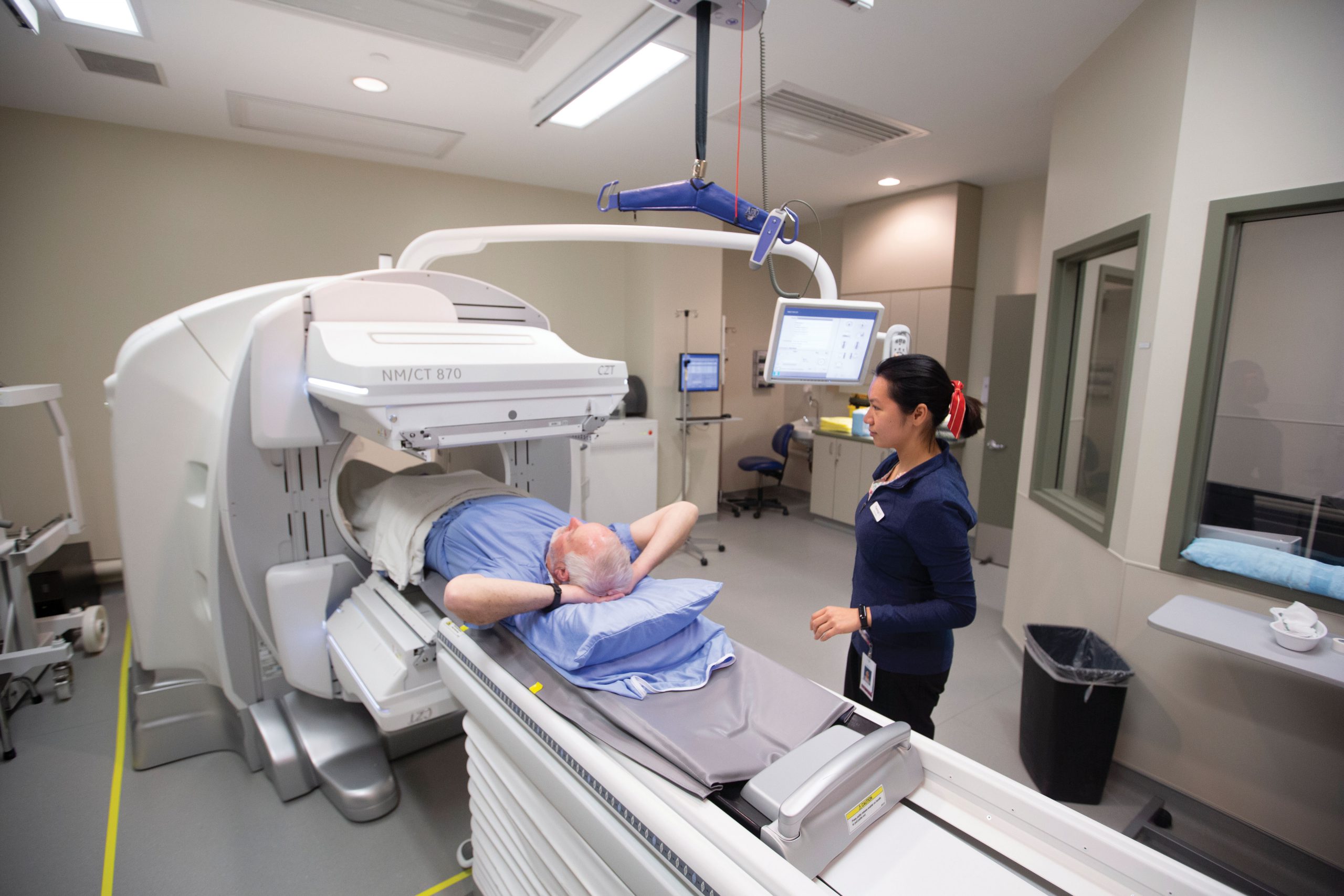 Did you know that with the help of donors, in 2019 PRHC invested in a cutting-edge new SPECT/CT machine that was the first of its kind in Canada? This state-of-the-art technology represented the biggest leap forward in nuclear medicine in over a decade.
Since its installation made possible by donor generosity, the new SPECT/CT has scanned approximately 2,000 patients a year, providing PRHC's experts with detailed 3D images so they can more clearly identify and pinpoint the site of any abnormality, particularly tumours, diagnose and stage cancer, and determine how patients' treatments are progressing.
SPECT/CT uses two types of scans that when combined, allow doctors to gather more precise information about a specific part of the body. Scans with this machine are higher quality, take less time and use less radiation than the machine it replaced. For patients this means a more precise and timely diagnosis, and a more comfortable and safe procedure.
"PRHC has been on the leading edge, using advanced technology like SPECT/CT to bring the best possible care closer to home for our region's residents," says PRHC Nuclear Medicine Charge Technologist Brad Plain. "This equipment allows us to obtain the best quality images possible in a much shorter period, helping patients feel less anxiety and discomfort during the process, and helping doctors make diagnoses and treatment decisions sooner."