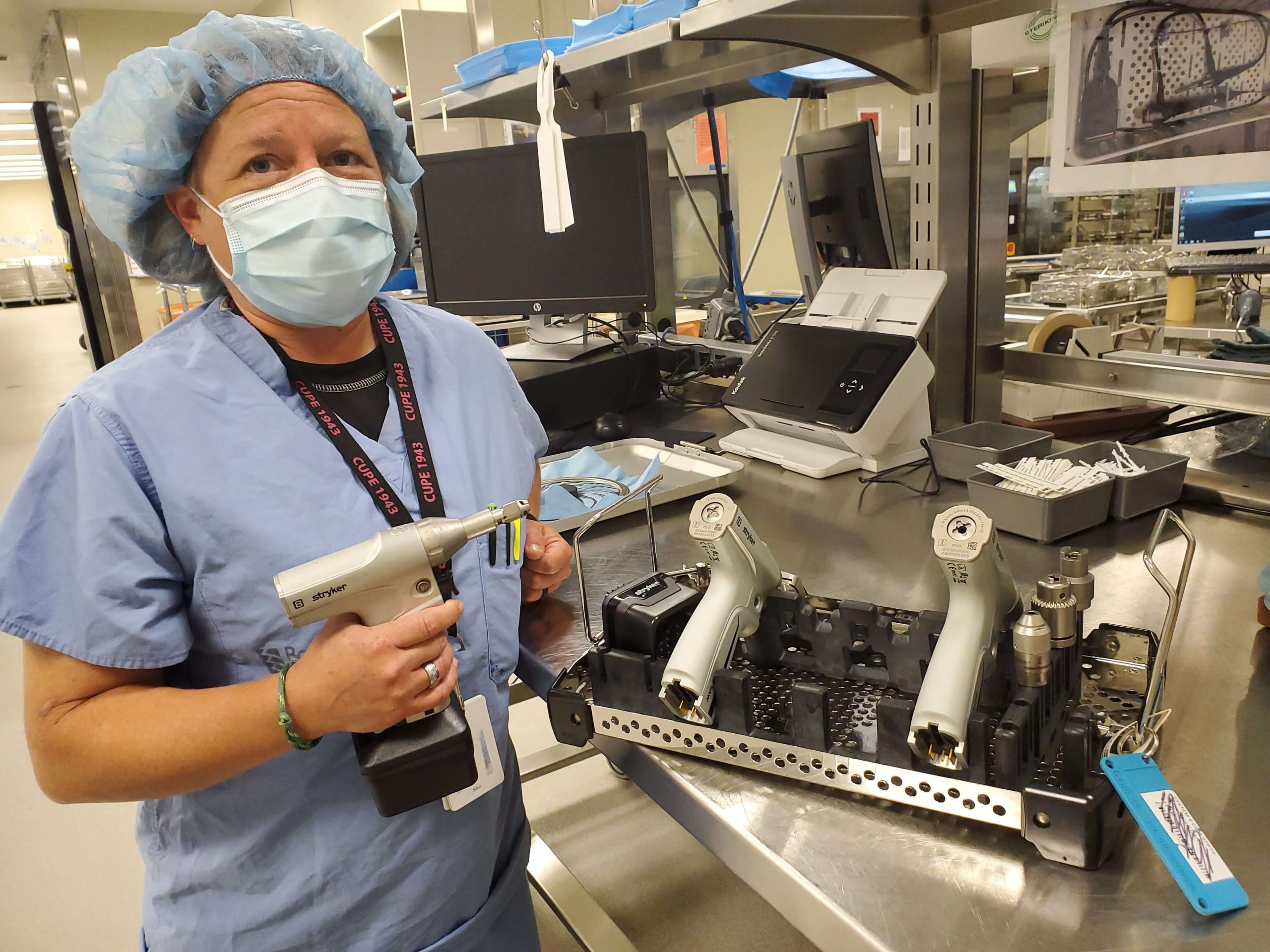 Recently, donor generosity funded the Power System 8, a battery-operated handpiece used for up to 1,300 orthopedic surgeries every year at PRHC.
Used nonstop for elective surgeries as well as with trauma cases such as broken hips, this one handpiece with interchangeable attachments is an essential tool for total joint replacement and helps patients achieve a more active lifestyle without the pain or disability they experienced before surgery. The upgraded handpiece can also be temporarily submerged for increased sterilization, helping reduce the risk of infection for our patients.
Cheryl Richards, PRHC Surgical Suite Assistant, says "Thank you!" to everyone who helped fund this essential piece of equipment. Because of the generosity of PRHC Foundation donors, orthopedic surgery patients are receiving the care they need to recover from their pain and injuries.
If you'd like to make an impact, please donate online, or for more information, please call 705-876-5000.