This is Tracey. She was diagnosed with breast cancer on February 8, 2021. She had a mastectomy in March and underwent 20 rounds of radiation at Peterborough Regional Health Centre last summer. 
Tracey shared with us how incredibly grateful she was to receive radiation close to home. For her, this meant that she could still row all summer, an activity she says "is one of the things that keeps me from being a horrible, grump of a human".
She is also thankful for the staff who work in the radiation department at PRHC. She says they made her feel strong and supported.
To say thank you for the care she received, Tracey has created a fundraiser with the goal of raising $5,000 in support of Cancer Care at PRHC! She is selling cards, beautifully designed by her husband, with a blank inside you can personalize.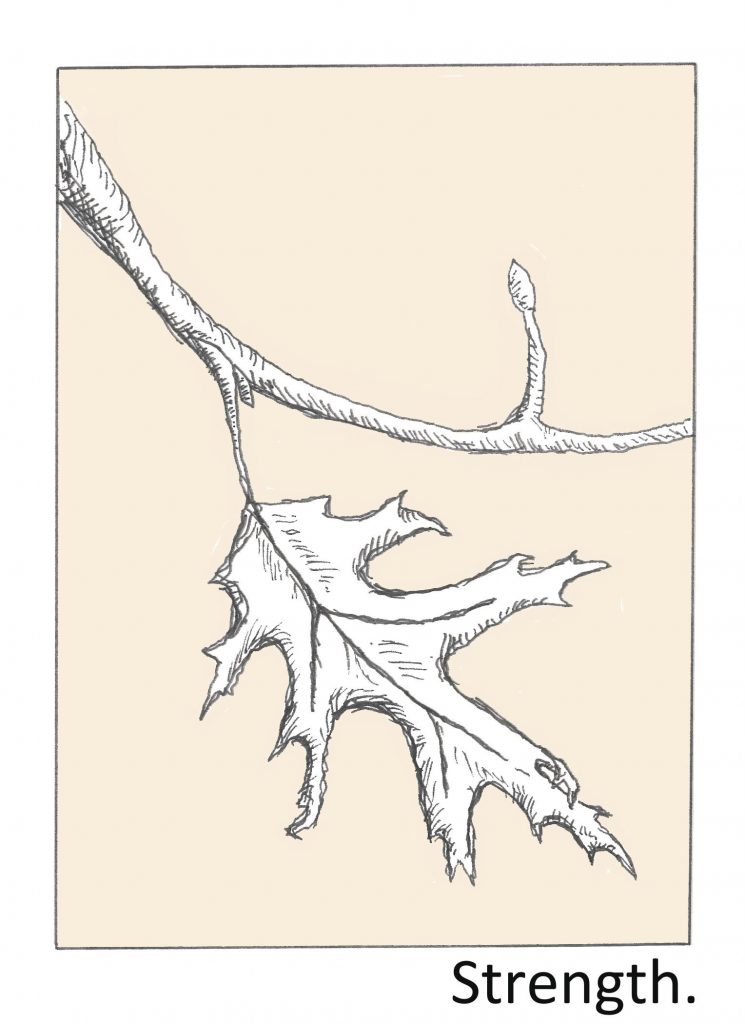 The image on the card was inspired by this experience Tracey had:
"I do yoga every morning, and during my recovery it was particularly important both physically and mentally. Right after my surgery I noticed a single leaf clinging with all its might to a branch on the tree in my back yard. It was the only leaf on the whole tree, and it held on tight throughout the harsh winds and cold storms of the winter. I came to see that little leaf as my guide, as something to remind me of my own inner strength, as something to help me keep holding on. It was only with the warmth of the spring sun and the blooming of the buds that my little leaf disappeared, and by then I knew I could survive whatever was thrown at me. It got me through the hardest of times. It gave me strength."
A pack of six cards is $25 and can be purchased through Tracey's personal PRHC Foundation fundraising page. Tracey and her family are covering all the costs for printing and postage – please see her page for shipping details.
Thank you so much, Tracey and family! We're so grateful for your support of your regional hospital!