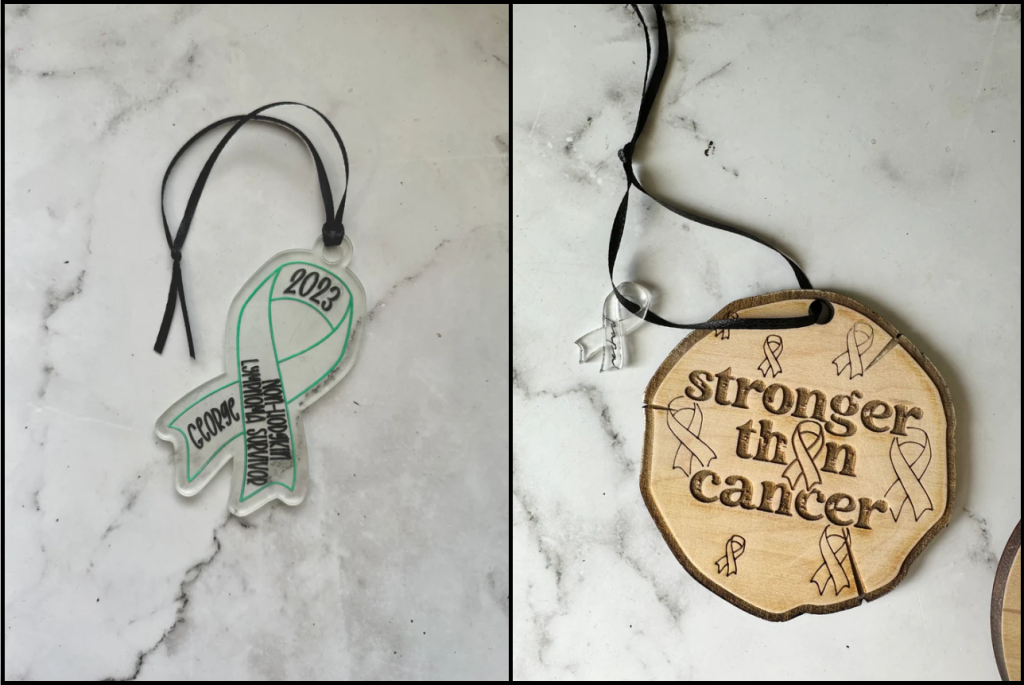 Recently, Natasha from Jellybean's Market in Peterborough shared with us the inspiration behind her ornament fundraiser in support of cancer care at Peterborough Regional Health Centre:
"If you know me personally, you know my dad has been fighting stage 4 Non-Hodgkin lymphoma for almost a year. Although he will never be cancer-free, he is most definitely a survivor."
To help him say thanks for his care at PRHC, Natasha and her daughter joined forces to design and produce two different customizable Christmas ornaments. A portion of proceeds from each ornament sold will help support cancer care close to home at PRHC!
Ornaments are available to order online up to Christmas: