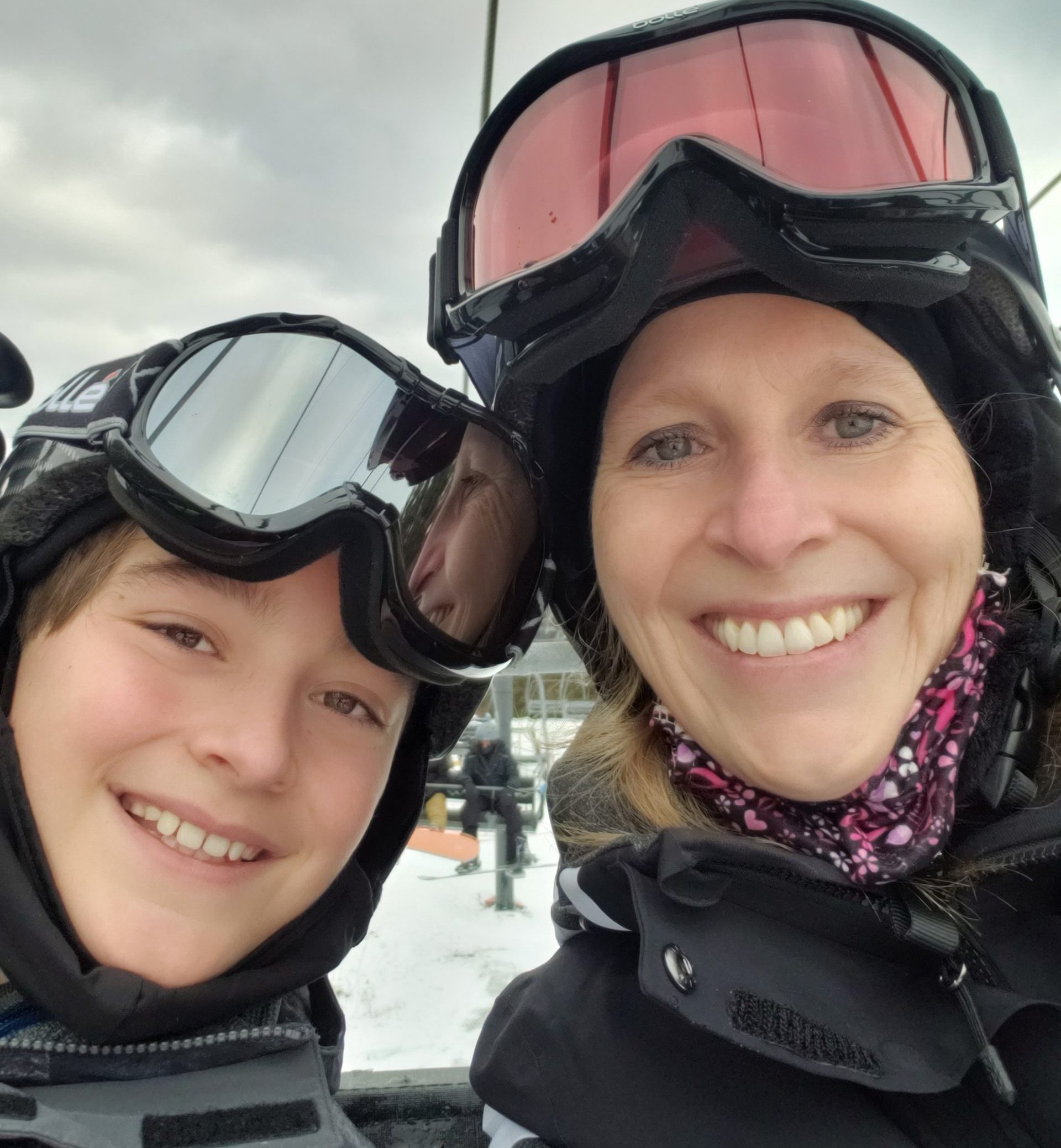 It was 5:30 p.m. by the time Jennie Ireland got the diagnosis she'd been dreading. Suddenly, she was a 42-year-old single mom with a seven-year-old son, aging parents, and she'd just been diagnosed with breast cancer.
"Looking back, it was an awful time," Jennie says. On sleepless nights, she worried about what her illness would mean for her son, Liam. Could she take him to hockey practice and help him with his schoolwork? Would she be there to watch him grow up? "But I refused to give up hope," she says. "And receiving care at PRHC was my lifeline."
Jennie explains that being able to get care in her community with donor-funded technology meant less worry. Without it, she would have had to travel to Toronto, Oshawa or even Kingston for months on end. "I believe it had a positive impact on my recovery," she says. "Because I was able to get care close to home, I could focus on what mattered most: Getting better and keeping life as normal as possible for my son."
Like many people, Jennie was surprised to find out that the government doesn't fund hospital equipment and that a population of more than 600,000 relies on PRHC for care. This includes people from the city and county of Peterborough, the City of Kawartha Lakes, Northumberland County, east Durham, and the Haliburton Highlands.
Patients come to PRHC with a wide range of needs, from treatment for cancer, heart attacks and strokes, to surgery or mental health care. They may be seeking treatment in an emergency, or because of a chronic condition. Whatever the reason, Jennie wants to ensure that like her, others can get the care they need, close to home.
"I became a donor, volunteer fundraiser and a PRHC Foundation ambassador to help our hospital upgrade its technology so that more patients like me can get the care they need when they need it most," says Jennie. "But PRHC can only do it with our help. I'd like everyone who can to join me in donating so doctors, nurses and staff have the best equipment to provide the best care."
To donate, please call 705-876-5000 or click here.