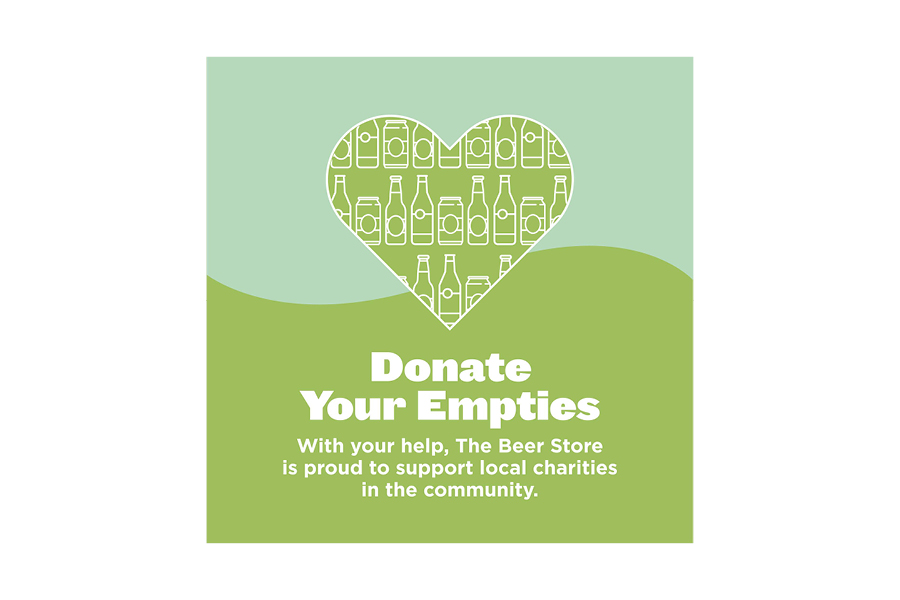 During the month of July, proceeds from all bottle returns at Peterborough and area The Beer Store locations will support the efforts of the dedicated healthcare workers at Peterborough Regional Health Centre through the PRHC Foundation.
"We are thankful to the incredible hospitals and community organizations that are helping Ontario navigate through COVID-19. We recognize the tremendous efforts your organization is making to support your community during these extraordinary times." -Peterborough and area The Beer Store employees
Thank you to The Beer Store and everyone at the locations below for making us your charity of choice – cheers to you all!
Here's where to return your empties (after enjoying the contents responsibly of course) before July 31st in order to support this great initiative:
• Store 4701 – 570 Lansdowne St. W., Peterborough, K9J 6Z8
• Store 4702 – 139 George St. N., Peterborough, K9J 3G6
• Store 4703 – 1154 Chemong Rd., Peterborough, K9H 7J6
• Store 4705 – 882 Ward St., Bridgenorth, K0L 1H0
• Store 4709 – 102 Queen St., Lakefield, K0L 2H0
• Store 4710 – 1900 Lansdowne St. W., Peterborough, K9J 3K7