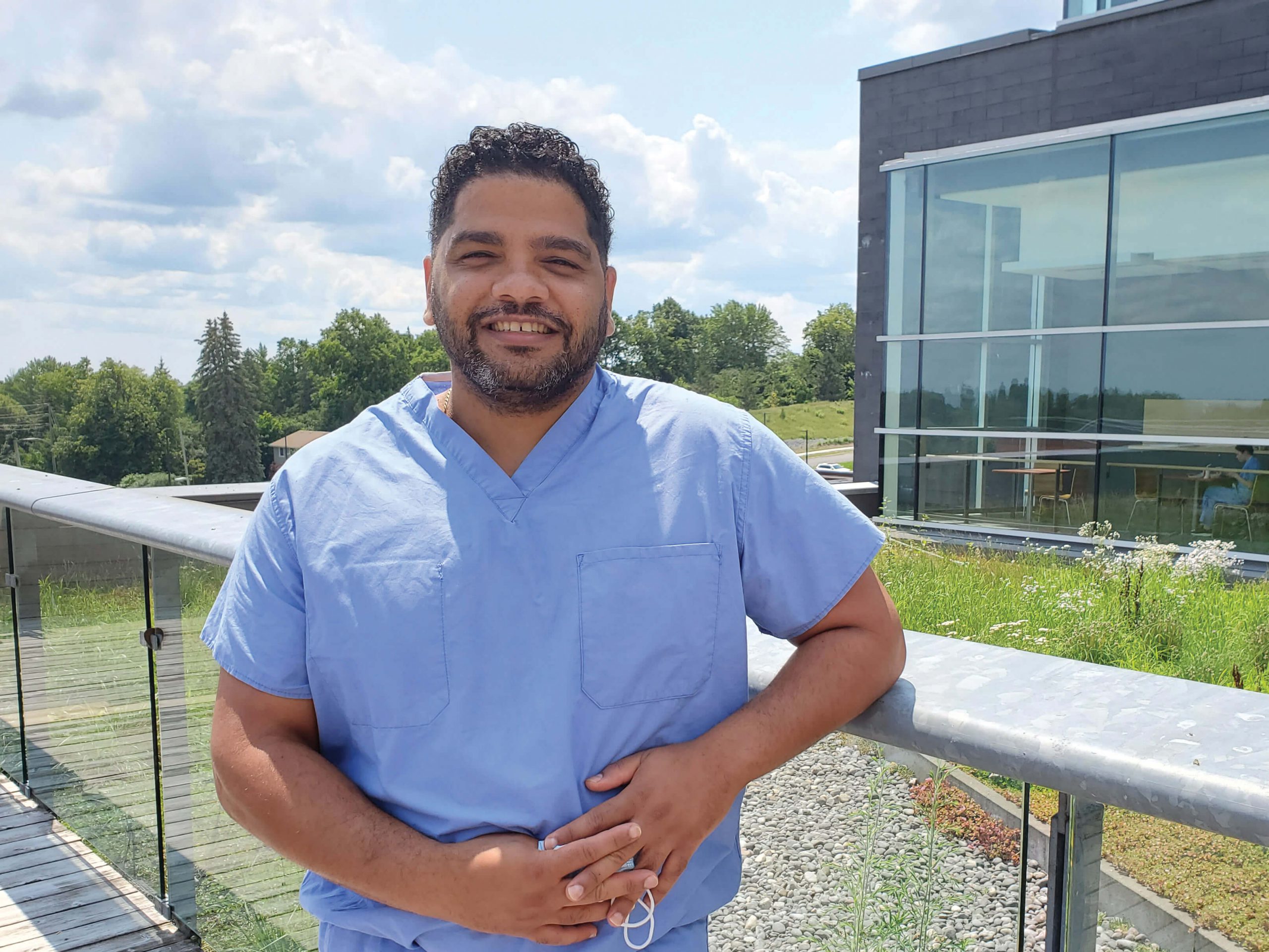 Dr. Fady Abdelsayed is an Interventional Radiologist at PRHC. We asked him to tell us about interventional radiology, known as "the best kept secret in medicine," and how an upgrade and expansion to PRHC's IR facilities will improve care for thousands of patients in our region…
What is interventional radiology?
In interventional radiology we use real-time imaging – radiology – to find and correct, or intervene in, health conditions. We use CT scans, fluoroscopy or ultrasound to steer needles, guidewires and catheters into tiny incisions in the skin or through blood vessels to perform a procedure.
What kind of procedures use interventional radiology?
Interventional radiology is becoming integral to patient care. We use it during scheduled procedures and in emergencies. It's helpful for a wide range of health conditions and patients. If a patient has an infection, we might use interventional radiology to drain it. With cancer, we might use it to do a biopsy. Bleeding – we might use interventional radiology to stop the hemorrhage. And if surgery is too high-risk for a patient, this kind of procedure could be a safer, faster option. Some days, no two procedures are the same or an everyday procedure needs a new 'twist' to get the best result for that patient.
How does interventional radiology support great patient care at PRHC?
It helps us innovate and push the boundaries of what we can do for patients. It often lets us quickly give a patient relief from discomfort or help get them a diagnosis. Because it's minimally invasive, patients have less pain, shorter hospital stays, and face less risks than with surgery.
If PRHC has this service now, why should donors invest in it?
Right now, interventional radiology is used for almost 6,000 patients at PRHC every year, but the two interventional radiology suites were built 13 years ago. They're too small to fit the number of medical personnel and state-of-the-art equipment we need to expand and offer this care to more patients. We can do this with renovated suites, a new step-down unit and cutting-edge equipment. We'll also be able to introduce new methods to treat things like stroke and cancer. We all want to give our patients the best care possible, but the government funds only a portion of the hospital's costs. So, we're very grateful to our community for helping us by donating to the PRHC Foundation. Thank you, donors!
For more information or to support this exciting investment, please click here or call 705-876-5000.