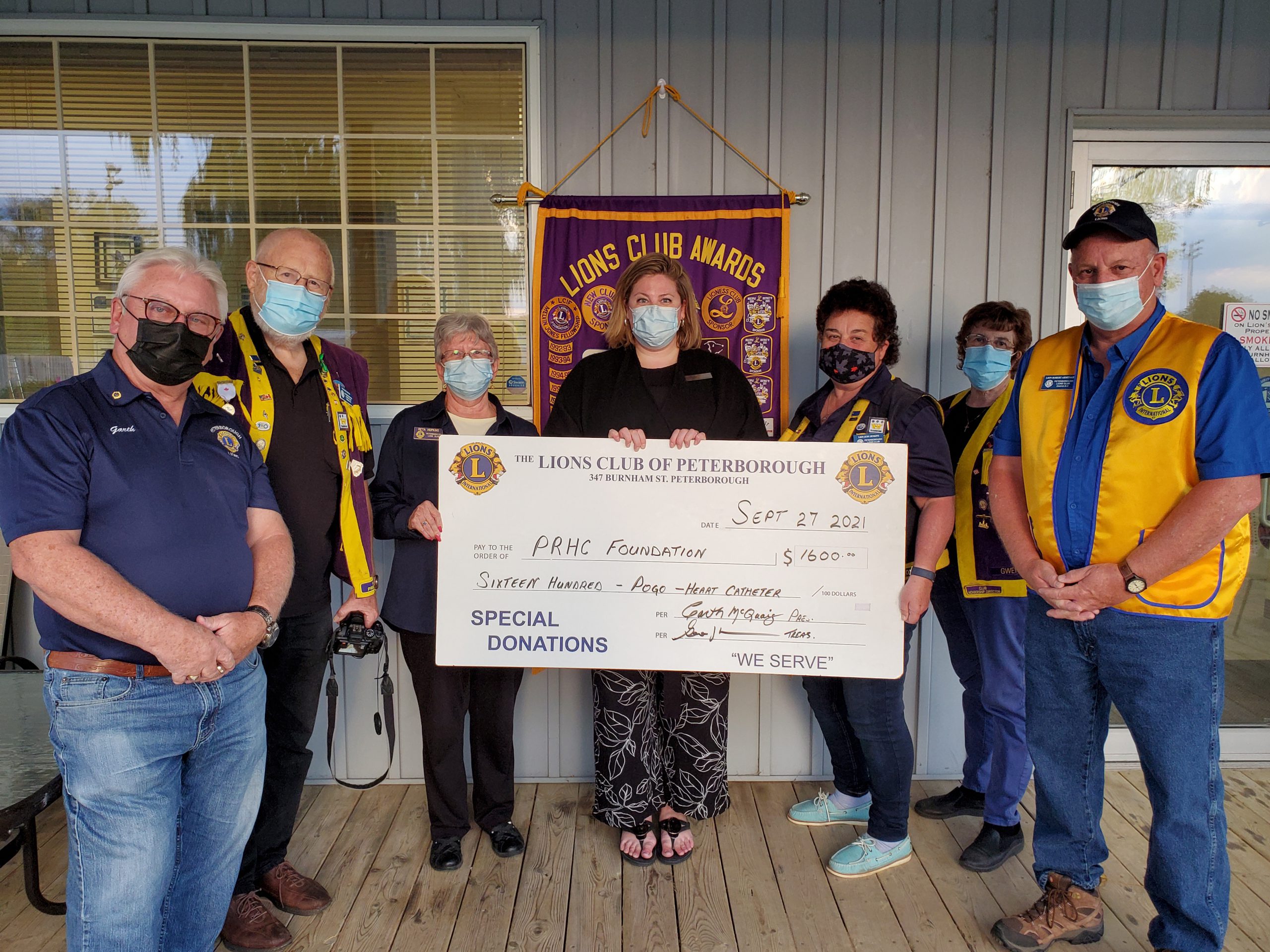 Thank you, Lions Club of Peterborough, for supporting world-class care at your regional hospital! This wonderful donation of $1,600 from the Lions will help fund the equipment and technology that support the Cardiac Cath Lab and Paediatric Oncology at Peterborough Regional Health Centre.
Thanks to donors like the Lions, we can help ensure our families, friends, and neighbours can continue to get world-class cardiac care, right here in our community, when every second counts.
And it's with the support from donors, that PRHC is home to a Paediatric Oncology Satellite Clinic in partnership with the Paediatric Oncology Group of Ontario (POGO) and SickKids Hospital. As a result, fewer children have to travel for lifesaving cancer treatment, helping ease the burden for patients and families.