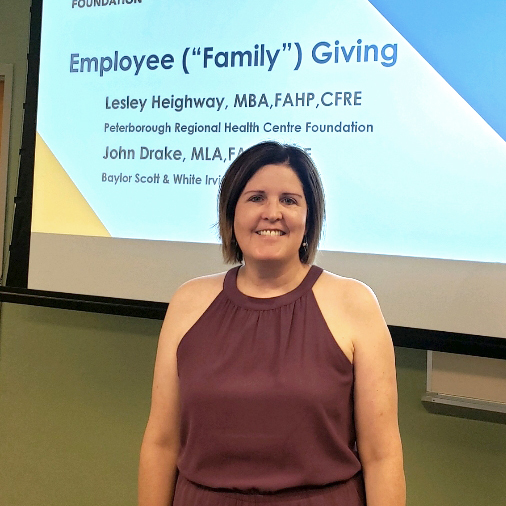 Congratulations to our President & CEO Lesley Heighway who recently spent a week volunteering as an instructor at the Association for Healthcare Philanthropy's prestigious Madison Institute at the University of Wisconsin's School of Business.
"A year's worth of learning in just five days", the Institute offers healthcare development professionals an opportunity to learn and share best practices in healthcare philanthropy, while developing valuable professional connections.
A two-time graduate of the Institute herself, Lesley says she was honoured to have the opportunity to help inspire future fundraisers.
"Teaching at Madison was such a rewarding and affirming experience," she says. "As a believer in life-long learning, it was a pleasure to share my skills and experience while also learning from my students, all of whom were as passionate about our cause as I am!"