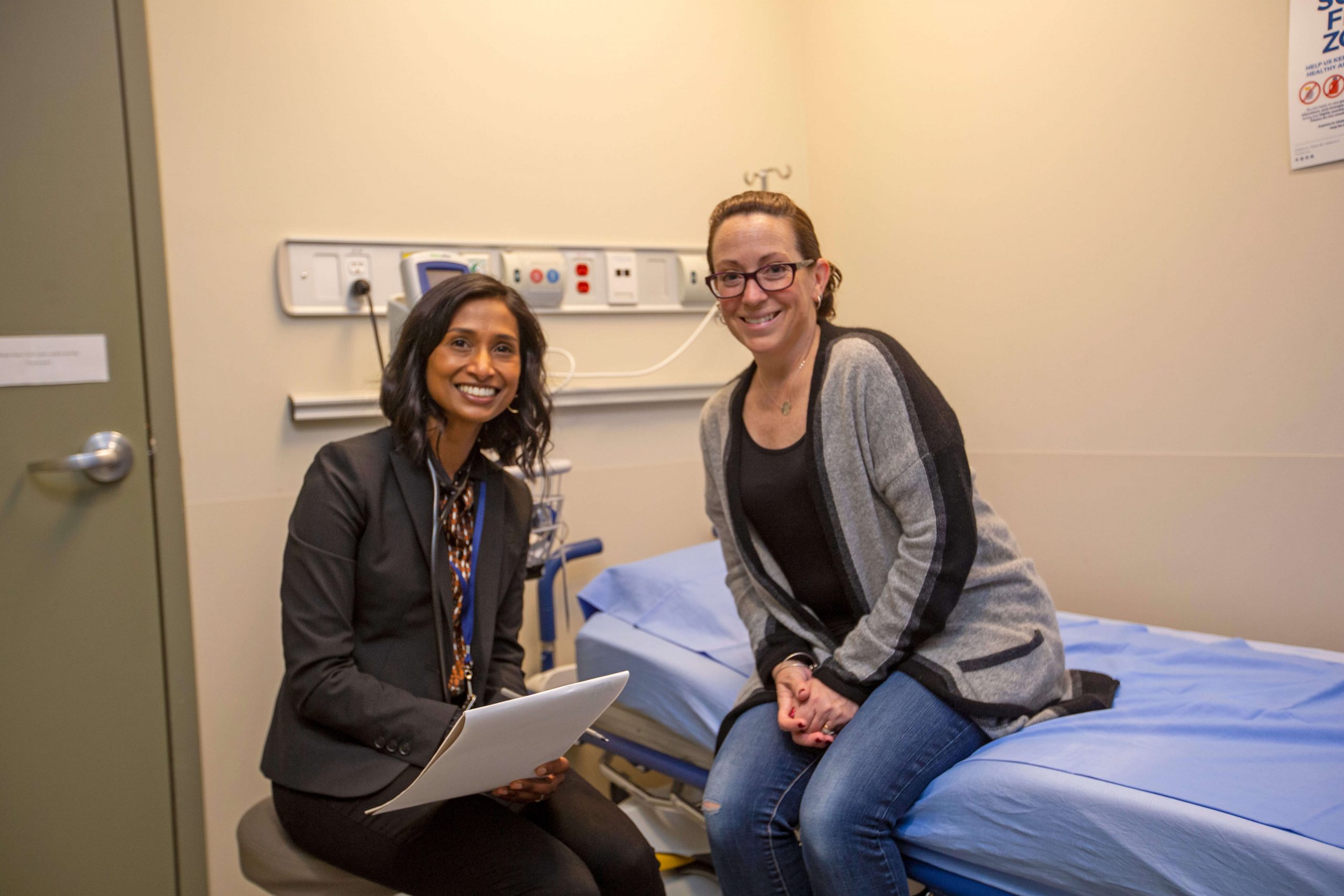 At age 41, Melissa Hinze was a typically busy working mom, running a home business. But in October 2016, she visited PRHC's Breast Assessment Centre with a suspicious lump. Scans revealed cancer in both breasts. She had biopsies and received an emergency diagnosis on the spot.
Melissa's instinct was to fight. "What do we do next?" she asked. She met a patient navigator, received a referral for surgery, and shortly thereafter, had a double mastectomy. Since then, with her focus on living with cancer under the care of Dr. Neera Jeyabalan, Melissa has had hormone treatments, chemotherapy, further surgeries and hospital stays.
"PRHC is second to none," she says about the donor-funded equipment and technology she's so thankful for. She can't imagine having to travel and stay elsewhere for treatment. Instead, all her care happens close to home.
Receiving care locally has been essential to Melissa's ability to stay motivated. It's allowed her to see life a little differently and notice what she calls "the silver linings" that come from having world-class cancer care close to home, thanks to donor generosity.
"Coming in here [to PRHC] and having great care is number one," Melissa says, and for that she's extremely grateful. "Because of this community, I have great care and the smartest, compassionate doctor. Even during COVID-19, I always feel safe coming to PRHC." This allows her and her husband to focus on her care and healthy living at home, where she's spending a lot more quality time with her kids.