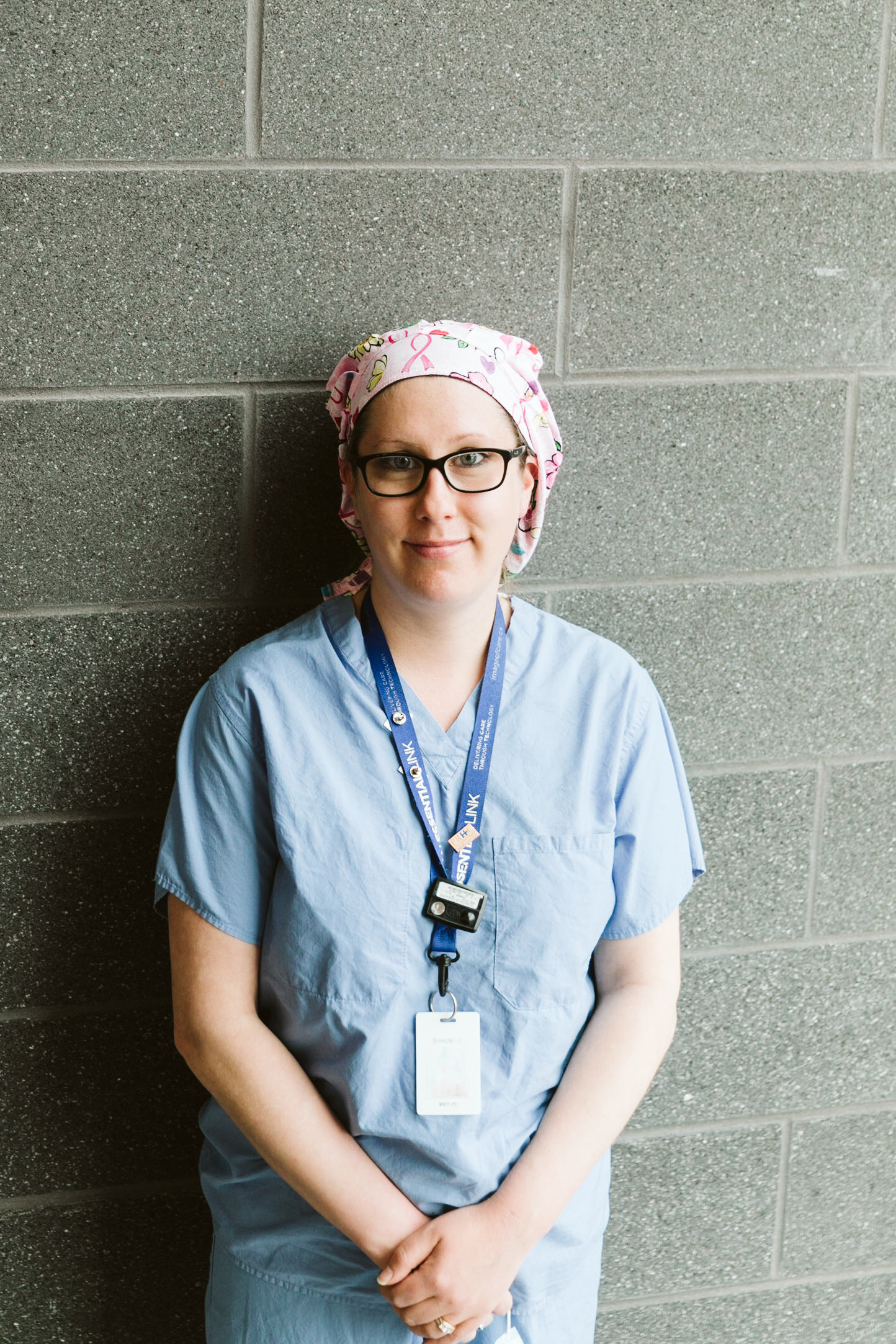 Thanks to the generosity of donors, the PRHC Foundation has funded state-of-the-art, portable urgent care technology, such as X-Ray machines, ultrasound equipment, point-of-care urine testing equipment, and vital signs monitors used by doctors, nurses and healthcare providers across the hospital.
Little did we know, however, that these investments in modern, portable technology would be part of the ongoing generosity that helped put PRHC in a better position to handle the pandemic.
For example, PRHC Medical Radiation Technologists Shauna, Devan and Tori say they and their colleagues are grateful every day for the donor-funded portable X-Ray machines they use in the care of patients. But all three have seen how this equipment has proven especially helpful on the front lines of the pandemic when additional infection prevention and control protocols are in place for the safety of staff and patients.
"Thanks to donors, we have direct digital portable radiography," Shauna says. "And that's been extremely helpful." Devan agrees, "The equipment funded with donor generosity has really helped, especially with this pandemic."
Because of advanced, portable technology, patients can remain in place, rather than being transported through the hospital to a stationary piece of equipment for imaging, testing or monitoring. To take an ultrasound, for example, technologists dressed in personal protective equipment bring the equipment to the bedside to help diagnose illnesses such as gallbladder disease and some cancers, detect abnormalities in blood vessels or organs, or find the source of a patient's pain.
Not only does portable urgent care technology help prevent potential infection across the hospital, but the upgraded equipment also provides faster or clearer images or results, meaning patients receive their diagnosis more quickly when time is of the essence.
Shauna, Devan and Tori each reached out to the Foundation to express how grateful they are for the community support shown to everyone who works at PRHC during COVID-19. They also want to share with you their gratitude for your past generosity – generosity that has helped them and their colleagues provide great patient care during this particularly challenging time.
Tori says, "Thank you so much to the community for the outstanding support that you've given us and thank you to our donors for providing us with state-of-the-art equipment." Shauna and Devan echo her gratitude, "Thank you, donors!"
If you'd like to make an impact, please donate online, or for more information, please call 705-876-5000.