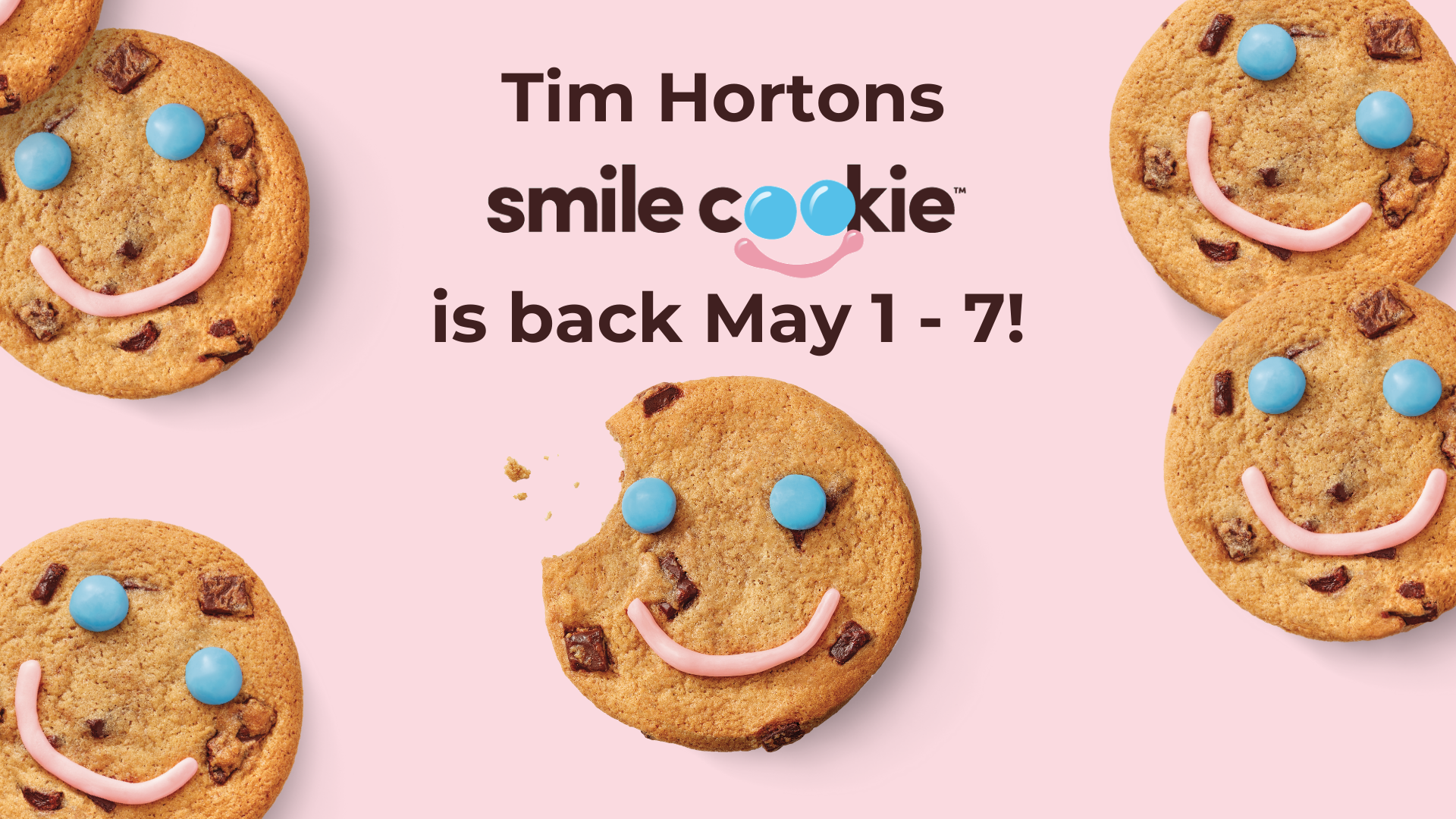 Get ready for Smile Cookie at a new time of year!
Tim Hortons Smile Cookie returns to the PRHC cafeteria Compass Canada Tim Hortons May 1-7 and we're so grateful to be the charity of choice for this yummy event! 100% of proceeds from PRHC Compass Canada Tim Hortons Smile Cookie sales will be donated to help fund the equipment and technology used every day at Peterborough Regional Health Centre.
Thanks to Retail Manager Warren Andrews and his team for all the work they do every year to make this fundraiser such a success and thanks to all the PRHC Smile Cookie fans for their support!