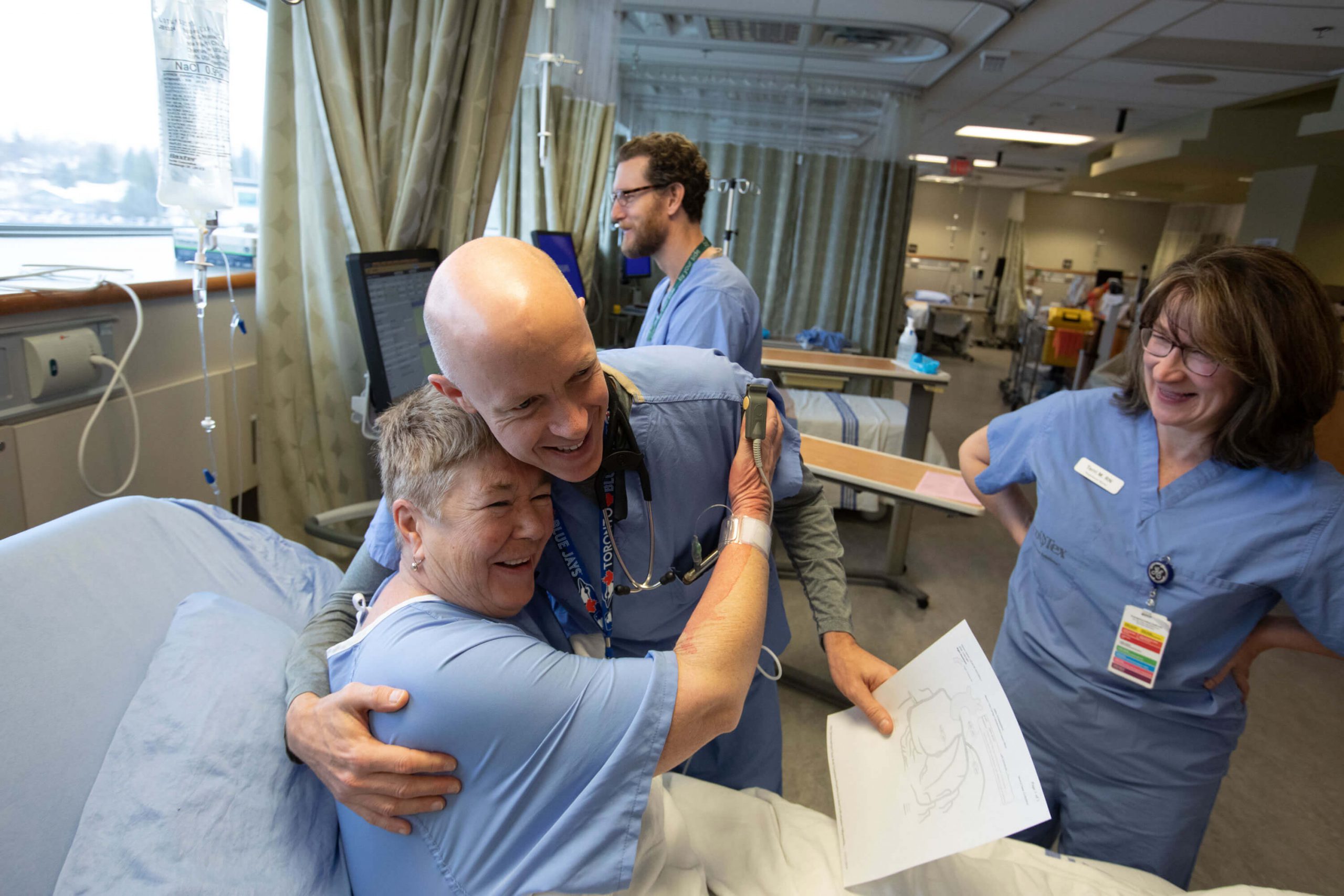 So much has been happening at Peterborough Regional Health Centre! We're sharing a few of the highlights as we reflect on the last year and look ahead to the future of healthcare at PRHC…
For so many of us, the pandemic highlighted just how fortunate we are to have outstanding healthcare available in our region when we need it most.
Throughout COVID-19, your hospital's role in our region became increasingly important, especially during the third wave when a critical care surge threatened to overwhelm Intensive Care Units across Ontario.
PRHC served as the lead for the five hospitals in our region and was the receiving hospital for patient transfers. The Health Centre ramped up its critical care capacity and over five months, accepted 76 patient transfers from outside our region to support the system-wide response to the surge.
As vaccination rates rose and case counts trended downwards, PRHC began ramping up non-urgent services and adjusted its visiting policy. No matter what comes, however, your hospital continues to manage and carefully allocate resources within this challenging healthcare landscape while continuing to advocate for the current and future patient care needs of PRHC, our community and our region.
Peterborough has become one of the fastest-growing communities in Canada, with one of the oldest populations. During the past five years, PRHC has seen increases in its patient volumes and the level of care those patients need. In response, the Health Centre has expanded and enhanced programs and services as both a community hospital and a regional referral hub for our surrounding communities. Their goal and ours remains the same: to continue to bring specialized care closer to home for patients. That's a mission that's never been more important.
One exciting project underway is the launch of PRHC's Clinical Information System (CIS), Epic. Launching a CIS is one of the most important transformations a hospital can make. It's been almost a decade in the works at PRHC. Epic will enable seamless access to health information across the Health Centre and six other hospital organizations, enhancing patient safety and quality of care. This collaboration represents the largest number of individual organizations joining together on the Epic system in Ontario. It will transform the way healthcare is delivered for generations to come.
Looking ahead to the next five, 10 and 20 years of the hospital's evolution, PRHC is in the early stages of its Master Planning process.
In its bold vision for the future, PRHC will be the go-to large acute care hospital between Kingston and the Greater Toronto Area for patients to receive care. We and our donors will be by their side, helping fund essential equipment and technology, and exciting innovations, to support this transformation.
Thank you for your continued support as we usher in the next era of healthcare in our region!