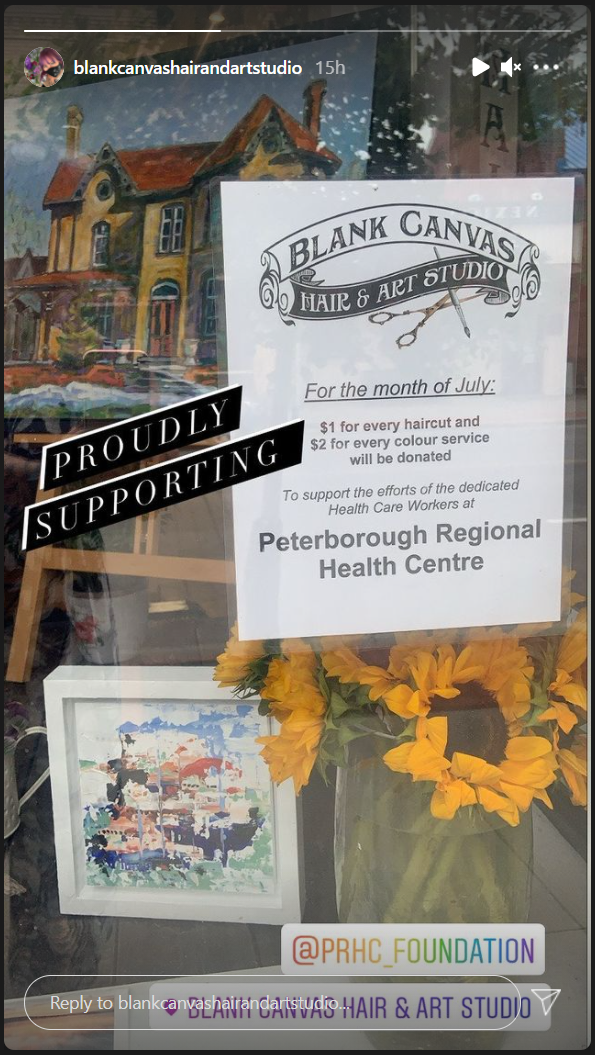 Thank you to Blank Canvas Hair & Art Studio in Millbrook! For the month of July, the Studio is donating $1 from every haircut and $2 from every colour service to the PRHC Foundation in support of Peterborough Regional Health Centre's hardworking healthcare workers.
For more information, please contact owner, artist and hairstylist Stacey Knight at 705-991-2887 or
staceyknight.blankcanvas@gmail.com.