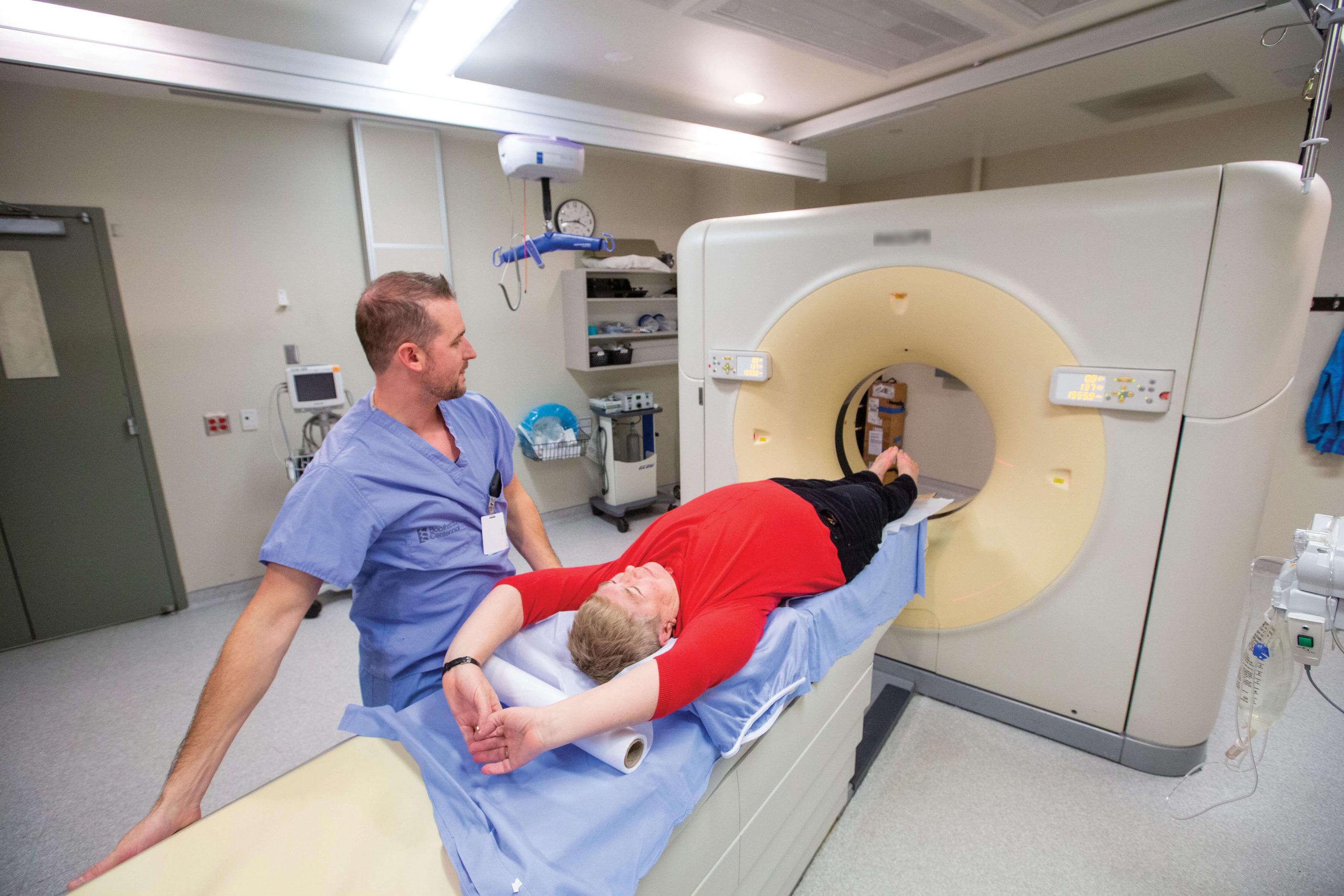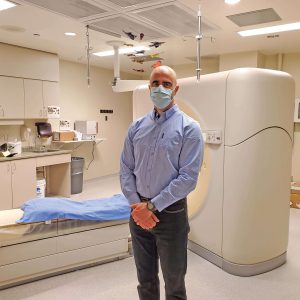 Dr. Mario Voros is a PRHC Radiologist who's leading the charge to bring two new, state-of-the-art CT scanners to the hospital. We asked him to tell us about this cutting-edge equipment and how it will improve care for thousands of patients in our region…
What is CT scan technology?
A CT – or computed tomography – scan is a more powerful, dynamic, moving X-Ray. Unlike a traditional 2-dimensional X-Ray, CT scanners create hundreds of incredibly detailed cross-sectional images and 3-dimensional images of a patient's anatomy. They're unique because they can display a combination of soft tissue, bones and blood vessels in a single image.
Why are CT scans an important diagnostic tool?
Radiologists call CT the workhorse – or backbone – of the hospital. At PRHC, about 28,000 CT scans are performed each year because they're crucial to rapidly confirming a diagnosis and beginning lifesaving treatment for many seriously sick or injured patients. We perform a CT scan for patients with head injuries to rule out a brain bleed. We use CT for rapid stroke assessment and to identify blockages or damage in arteries. We image for common issues like kidney stones and appendicitis. We use CT in cancer care. CT helps doctors diagnose fractures and issues related to trauma. A chest CT can even identify some consequences of COVID-19, like pneumonia.
Why does PRHC need new CT equipment?
PRHC's current CT scanners are more than 12 years old and nearing the end of their lifespan. They must be replaced with new equipment. This is an opportunity to make significant advancements in our critical CT services because the technology has come a long way in a decade. We need the most advanced imaging technology available, so that every doctor at PRHC can do our jobs to the best of our ability.
How will the new CT scanners benefit patients?
The new CT scanners will fit the needs of the hospital now and well into the future. They're the best available scanners on the market. They're faster, meaning shorter scan times. This is better for all patients, but especially those in pain or distress. They'll provide much better-quality images, making it easier for my colleagues and me to see what's happening inside a patient's body. And there's less radiation used during a scan, which means less risk to the patient.
How will donors help make this equipment advancement possible?
The government doesn't fund most of the technology doctors, nurses and staff use to provide patient care every day. So, we rely on donors to help us invest in equipment that is vital to the world-class care we provide to patients from across our region. It's donors who make that care possible by giving to the PRHC Foundation to help fund cutting-edge tools, like essential new CT scanners. And at PRHC, we're all very grateful for that support.
For more information or to support this exciting investment, please click here or call 705-876-5000.